Central Valley Health Policy Institute
Paulina Flores Jimenez
Research Assistant
Paulina Flores Jimenez acquired her Bachelor of Science degree in Public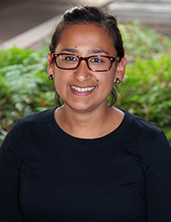 Health with a Community Health emphasis and her Bachelor of Arts in Chicano Latino Studies from Fresno State in 2013.
She joined the Central Valley Health Policy Institute (CVHPI) in the spring of 2013 as an intern. She is now a Research Assistant focusing on data analysis and reporting projects.
Prior to joining CVHPI, Paulina was a Peer Mentor for a student support program called TRiO Student Support Services.
Contact Information
Paulina Flores Jimenez, B.S., B.A.
Research Assistant
Central Valley Health Policy Institute
Phone: (559) 228-2158
Fax: (559) 228-2168
Email Paulina Flores Jimenez