Central Valley Health Policy Institute
Mathilda Ruwe, MD, MPH, PHD
Senior Research Scientist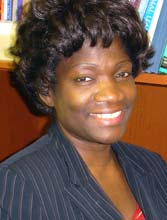 Dr. Ruwe has over 10 years experience in health systems, outcomes, economic and behavioral health research at local and national levels. Her previous research areas have included cost-effectiveness of rheumatology and low back pain care, nursing home cost differentials, breast and cervical cancer diagnosis and treatment disparities, under age tobacco sales-laws compliance, cardiovascular disease and lifestyle modification, and role of cultural explanations and cultural competence. She has co-authored peer reviewed papers and book chapters in these areas.
Dr. Ruwe's role at the CVHPI includes helping improve regional health capacity through research and development. She is currently involved in developing and evaluating feasibility of a Breast Cancer Navigator program in Fresno, impact of an asthma education program and disparities in adequacy of prenatal care. Dr Ruwe is also the health information analyst for California Regional Obesity Prevention Program (CROPP).
Dr. Ruwe received her doctorate in Medicine from the University of Zambia, School of Medicine (1985), a Master of Public Health with dual Majors in epidemiology/biostatics and Heath Services from the Boston University, Boston, MA (1995) and a PhD in Social Policy (Health Policy, health services research major) from Brandeis University, Waltham, MA (2006).
Contact Information
Mathilda Ruwe, MD, MPH, Ph.D.
Senior Research Scientist
Central Valley Health Policy Institute
Phone: (559) 228-2165
Fax: (559) 228-2168
Email Mathilda Ruwe