Central California Public Health Consortium
Reports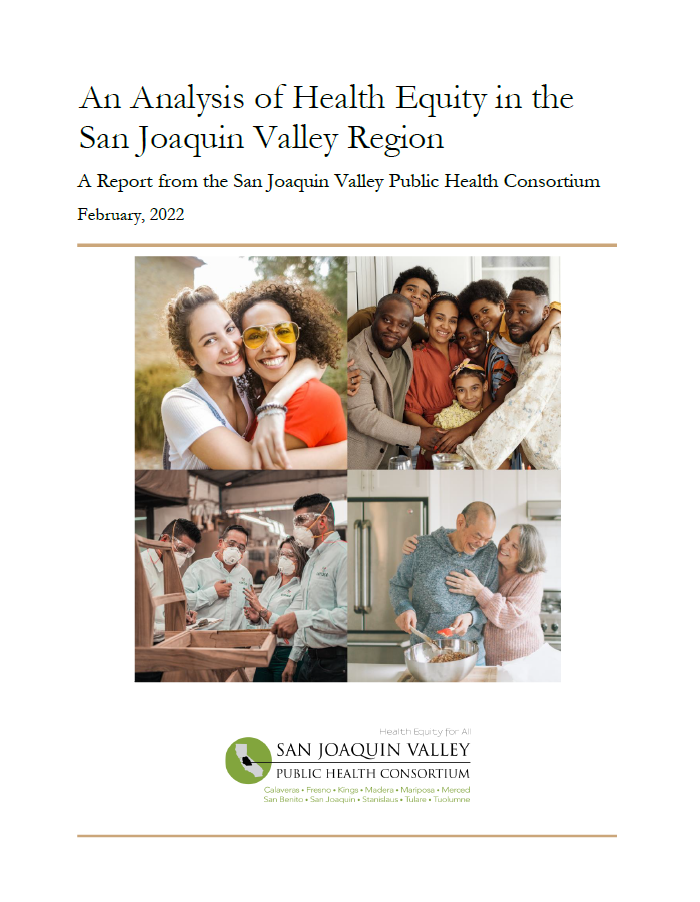 An Analysis of Health Equity in the San Joaquin Valley Region
San Joaquin Valley Public Health Consortium, 2022
Public Health Report Series
San Joaquin Valley Public Health Consortium and Central Valley Health Policy Institute, 2017
Operational and Statutory Capacity of Local Health Departments in the San Joaquin Valley
Operational and Statutory Capacity of Local Health Departments in the San Joaquin Valley – Released October 28, 2013.
Despite having some of the state's highest levels of poverty and poor health outcomes, the San Joaquin Valley receives less public health funding from state and federal sources than other California counties with similar populations according to a new report from the San Joaquin Valley Public Health Consortium.

This report is the first to compare the operational capacity of local health departments in eight Valley counties to their peers in California.