San Joaquin Valley Public Health Consortium

San Joaquin Valley Public Health Consortium
With a combined population of 3,971,659 people and a land mass of 24,603 square miles, California's San Joaquin Valley is one of the largest rural and agricultural areas in the nation.
It is also culturally diverse, with more than 70 ethnicities and 105 languages spoken. Counties in the San Joaquin Valley adjoining areas share common concerns, including a predominately rural and agricultural base, a rapidly growing and highly diverse population, serious health needs and limited public health resources.
The San Joaquin Valley Public Health Consortium (SJVPHC) is a regional approach to serving the public health needs of the San Joaquin Valley and adjoining member counties. Members of SJVPHC include Human Services Agency and Public Health Directors, Deputy and Assistant Directors, and Health Officers from Calaveras, Fresno, Kings, Madera, Mariposa, Merced, San Benito, San Joaquin, Stanislaus, Tulare, and Tuolumne counties.
Mission: Provide leadership for a regional health agenda that addresses the social determinants of health in the San Joaquin Valley and adjoining counties.
Vision: Achieve health equity for all residents in the San Joaquin Valley and adjoining counties.
Purpose: Engage in strategic planning, training, action oriented policy development and research to improve the quality and responsiveness of public health programs in the region. The Consortium is a forum for members and invited associate members to explore and exchange ideas and information and to develop strategies for addressing pressing public health issues faced by the counties and the region.
This San Joaquin Valley Public Health Consortium is facilitated by the Central California Center for Health and Human Services at California State University, Fresno.
Contact Us
San Joaquin Valley Public Health Consortium Administrative Office located within the Central California Center for Health and Human Services
Mailing address and location:
San Joaquin Valley Public Health Consortium
1625 East Shaw Ave, #146
Fresno, CA 93710
Email: sjvphc@csufresno.edu

Phone: 559.228.2131
Fax: 559.228.2168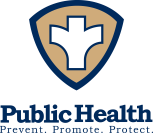 Health Equity for all