Central California Center for Health And Human Services
John Capitman, Ph.D.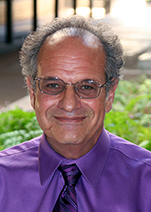 John Capitman, Ph.D., is the Executive Director of the Central Valley Health Policy Institute and Nickerson Professor of Public Health at California State University Fresno. Capitman leads Institute activities in applied health research, policy analysis, technical assistance, and education. Dr. Capitman has served as PI and Co-PI on numerous federal, state and foundation service and research projects. He has an extensive track record of publications in the peer-reviewed health services research and policy journals. His current research focuses on how social, economic, and environmental factors influence population health in the San Joaquin Valley and increasing the capacity of local organizations to address these factors. Capitman also co-facilitates the Health Policy Leadership Program and teaches about rural health and health disparities. Capitman also serves on the Governing Board of the San Joaquin Valley Air Pollution Control District.

Before joining CVHPI, Capitman was directed a research program on race/ethnicity, age, and gender at the Schneider Institute for Health Policy, Heller School, Brandeis University. He was PI for the Centers for Medicare and Medicaid Services (CMS)evidence review on racial/ethnic disparities in cancer care among elders and lead the AOA National Resource Center on Diversity and Eldercare. He has published extensively on racial/ethnic differences in accessing Medicare and Medicaid services and lead or participated in evaluations of numerous CMS demonstration projects.

Capitman received his BA, Magna Cum Laude in Linguistics and Philosophy from Yale University in 1976 and his PhD in Social Psychology from Duke University in 1980. He recieved post-doctoral training as a Gerontological Society Research Fellow, State of California, Department of Health Services, Division of Long-Term Care, Sacramento, California.

He lives with his wife, Valerie Alayne Batts, PhD., a clinical psychologist in Tollhouse California. They have two grown children.
Contact Information
John A. Capitman, Ph.D.
Executive Director, Central Valley Health Policy Institute
jcapitman@csufresno.edu
Phone: (559) 228-2157
1625 E. Shaw Ave, #146
Fresno, CA 93710