Central California Children's Institute
Projects
2013/2014 Foundations of Infant Mental Health Training Program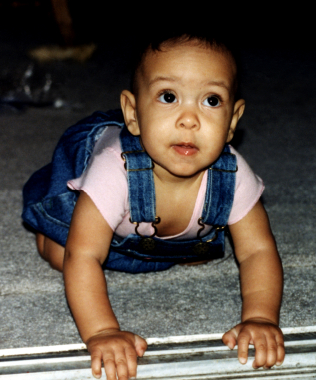 The Central California Children's Institute, in parternship with the Central Valley Regional Center (CVRC) and First 5 Fresno County, completed the second year of its regional training program in the foundational principles of infant-family and early childhood mental health (IFECMH). The program provided basic IFECMH training for 140 new practitioners from six to seven agencies in the CVRC six-county catchment area. These trainings served to move participants closer to meeting state-level endorsement in IFECMH, if desired.
Curriculum for the trainings was based on the IFECMH Training Guidelines and Personnel Competencies devleoped by the California Infant-Family and Early Childhood Mental Health Workgroup in 2009. Lecture sessions included approximately six hours per training day. At each of the training sessions, small reflective practice learning pods met for one hour in the afternoon. These pods were configured to represent varied disciplines and agencies across counties. The learning pods were facilitated by facilitators-in-training of the First 5 Fresno County Reflective Practice Mentor Group.
Upon completion of the training program, and meeting all program requirements, participants received a certificate that details the training domain and competency that was met by the training sessions.
---
Positive School Discipline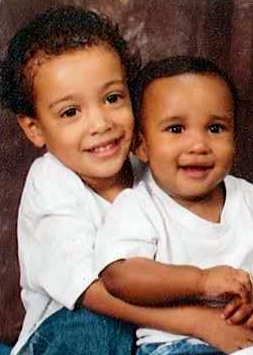 The California Endowment was awarded a two-year grant, in the amount of $504,182 to the Children's Institute to promote positive disciplinary practices in Central Valley Schools.
The grant enabled us to provide technical assistance to school districts that are implementing positive discipline practices to reduce suspensions, improve school climate and boost student well-being in the Central Valley.
A pool of technical assistance providers was created to help districts take the right steps toward sustainable, comprehensive, positive change in their school discipline policies and practices.
School districts engaged in the Positive School Discipline project included:
Bakersfield City Schools
Corcoran School District
Fresno County Office of Education
Mendota Unified School District Profile
Modesto City Schools
Reef Sunset District
Sierra Unified School District Stockton Unified School District
Tulare Joint Union High School District
For more information about the Positive School Discipline Project, contact Heather Berg, Project Coordinator at (559) 228-2164.
---
Using Data for Policy Change Workshops
The Central California Children's Institute in collaboration with Fresno County Interagency Council for Children and Families conducted two data workshops to demonstrate the use of data to influence child policy and trained community organizations to use data more effectively in their work.
Using contemporary examples of issues facing children in the San Joaquin Valley, the data workshops built the capacity of non-profit leaders and program developers to use both quantitative and qualitative data in efforts on behalf of children, and to craft data-driven policy advocacy tools. The workshops covered topics such as:
Using literature reviews to conceptualize desired policy changes and outcomes
Understanding theories of change and logic models for framing policy approaches
Selecting appropriate data for monitoring change, as well as for program planning, needs assessments, grant proposals, etc.
Identifying, accessing, and analyzing secondary data (local, state and federal) sources
How to present data in a meaningful way
The workshops were supported by a grant from the Lucile Packard Foundation for Children's Health.
Funded by: