Central California Children's Institute
Project Background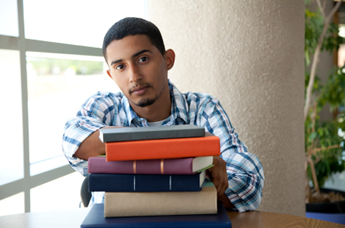 The Central California Children's Institute (CCCI) partnered with The California Endowment on an initiative to mobilize community resources to reduce health and social disparities among boys and men of color (BMoC) ages 6-25 in Fresno County, particularly Latinos. The Fresno Boys and Men of Color Data and Policy Initiative was part of a statewide effort facilitated by PolicyLink, Oakland aimed at designing a policy agenda intended to improve outcomes of BMoC throughout the state. Locally, this initiative builds upon and complements the state level and local work efforts in this area (RAND, The California Endowment (TCE) Statewide BMoC, PolicyLink and the Fresno West Coalition for Economic Development (FWCED) in addressing challenges facing black boys and men of color (BMoC). Our local effort included bringing community and academic sectors together, collecting data and research on the disparities affecting BMoC, and planning and organizing community convenings with Latino agencies and community leaders that serve BMoC in Fresno County.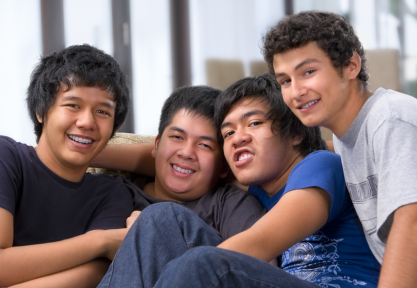 To better understand the nature of these disparities locally, faculty researchers at the Central California Children's Institute, led by Dr. Juan Garcia, Dr. Juan Carlos Gonzalez and Dr. Jason Immekus, reviewed publicly available data on these disparities by gender, racial and ethnic group within Fresno County. A group of committed community leaders begun the process of reviewing what we had learned through the quantitative data compilation and began the process of collecting additional qualitative data, and subsequently, designing policy recommendations. The local efforts and policy recommendations developed by this task force intersected with those of the FWCED's BBMOC to inform the statewide TCE Building Healthy Communities efforts in order to produce a multi-racial, multi-ethnic policy agenda for Fresno boys and men of color.
The need for supportive and balanced social policies that address poverty, inequality, and gender-based disparities is increasingly becoming apparent through TCE's work and the work of its many philanthropic partners across the country. This work to date points to a plethora of economic, social, and political trends that have shaped the availability of work, workforce preparedness, nuclear family disintegration, and patterns of incarceration, and to a set of underlying social forces such as structural racism that, if addressed, could stem the devastating trajectory that forces boys and men of color out of their schools and families, into prisons, and prematurely, into their graves. Conversely, if these gender- and race-based disparities are ignored, our best efforts to build healthy communities and to make fundamental improvements in the health status of Californians will be seriously hampered.
Federal and state-level social policies have contributed to the collective demise of men and boys of color. However, just as these policies were put in place, they can be unraveled and/or re-engineered to provide more meaningful support for families in need, for the mutual benefit of males and females, for African Americans, Latinos, and Southeast Asians, and for parents and their children. Learning how those policies should be re-engineered was a central task of our local effort, work that was done in concert with boys and men of color, and the organizations that serve them.