Central California Children's Institute
Parenting Education
In response to high rates of childhood maltreatment, and in alignment with their Strategic Plan, First 5 Fresno County developed the Fresno County Parenting Education Assessment Project in 2010. In 2011, a Parent Education Coordinator, Jessica Shadrick was hired to conduct an in-depth assessment of the current parenting education programs offered in the county.
The Parent Education Coordinator developed an inventory of existing parenting education resources available to Fresno County parents and their children. Face-to-face interviews with organizations that provide parenting education programs and other supportive services were also conducted. Based on the findings of these interviews, the Coordinator in collaboration with the Fresno Child Safety Council determined the need for expansion or modifications of services, to include recommending establishment of new family support services, ranging from basic parenting education to intensive services for our highest risk families in Fresno County.
First 5 Fresno County partnered with Central Valley Children's Services Network and Central California Children's Institute to conduct this county wide assessment. The Central California Children's Institute provided the oversight and guidance needed to conduct the research project as well as consultation on implementing evidence-based programs.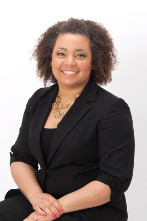 Click here to view a copy of the report.
For additional information and for parenting education resources, please contact Jessica Shadrick at jshadrick@cvcsn.org.