Department of Military Science and Leadership
Scholarship Opportunities
The California State University- Fresno Bulldog Battalion provides two through four-year scholarships that cover the entire cost of tuition and fees or $10,000 per year room and board. In addition to the scholarship, contracted cadets receive a stipend of $420 a month living allowance for each school year, and $1200 per year to help defray the cost of books. Additional information on the four-year scholarship, as well as the application, is available on the Army ROTC Scholarship Web site.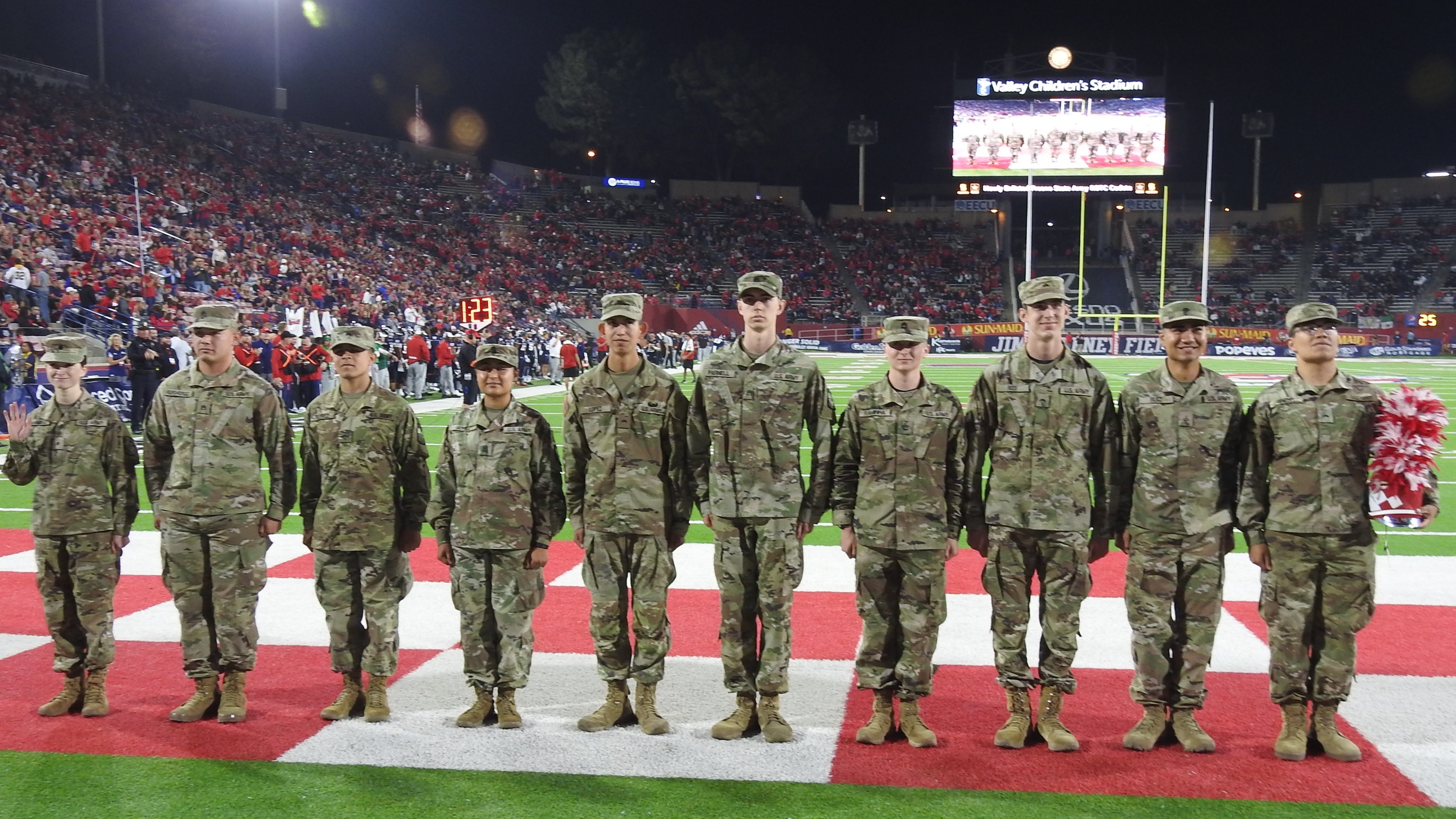 Requirements to Apply:

• Be a United States citizen
• Be between the ages of 17 and 28
• Possess a high school diploma, or equivalent
• Have a cumulative GPA of 2.5 or higher
• Must pass Medical Qualification Test
• Be able to pass the Army Physical Fitness Test
4 year scholarships are intended for current high school seniors or college students with fewer than 30 credit hours who have no prior military experience.
3 year scholarships are intended for college students with no prior military experience who have between 30 and 60 college credit hours. High school seniors who are unable to receive a four year scholarship may instead be considered for a three year scholarship in which benefits begin during the second year of college.
2 year scholarships are intended for college students who have between 60 and 90 college credit hours. Prior service cadets who receive a scholarship may be allowed to enter directly into the ROTC Advanced Course as an MS III. Also, prospective cadets who enter the ROTC Leadership Training Course may enter the program as an MS III cadet.
For more scholarship information visit Army ROTC Scholarship
Contact our Scholarship and Enrollment Officer
Call or Text Mr. Tommy Ramirez 559-278-5460