Prospective Cadets
WHAT IS AIR FORCE ROTC?
Air Force Reserve Officer Training Corps (ROTC) is a three to four year program that prepares men and women to become officers in the United States Air Force while completing an undergraduate or graduate degree.

GENERAL MILITARY COURSE (GMC)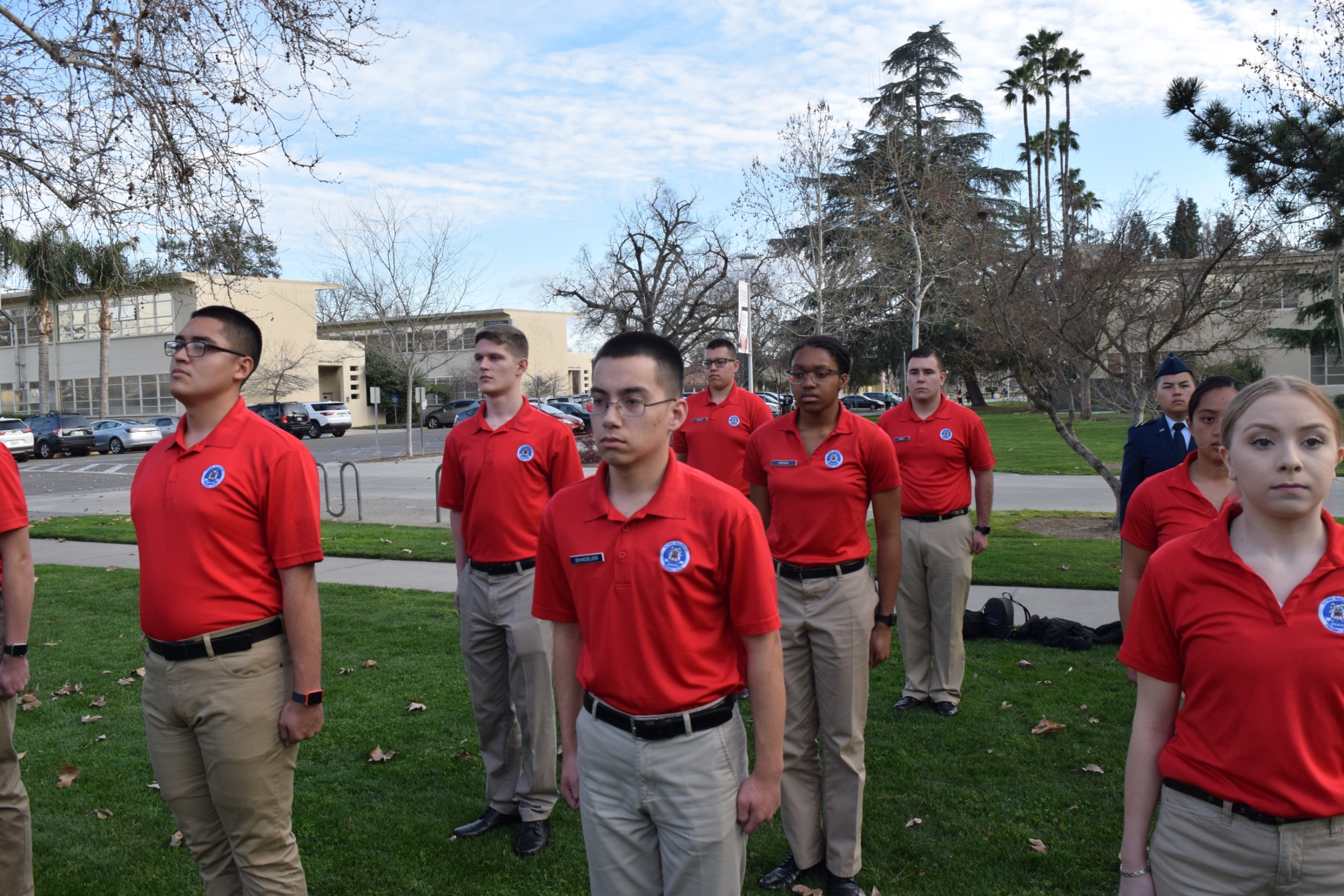 GMC is the first half of the program and allows students to tryout ROTC without any obligation. Cadets will learn about the foundations of the Air Force, customs and courtesies, and the development of air power.
PROFESSIONAL OFFICER COURSE (POC)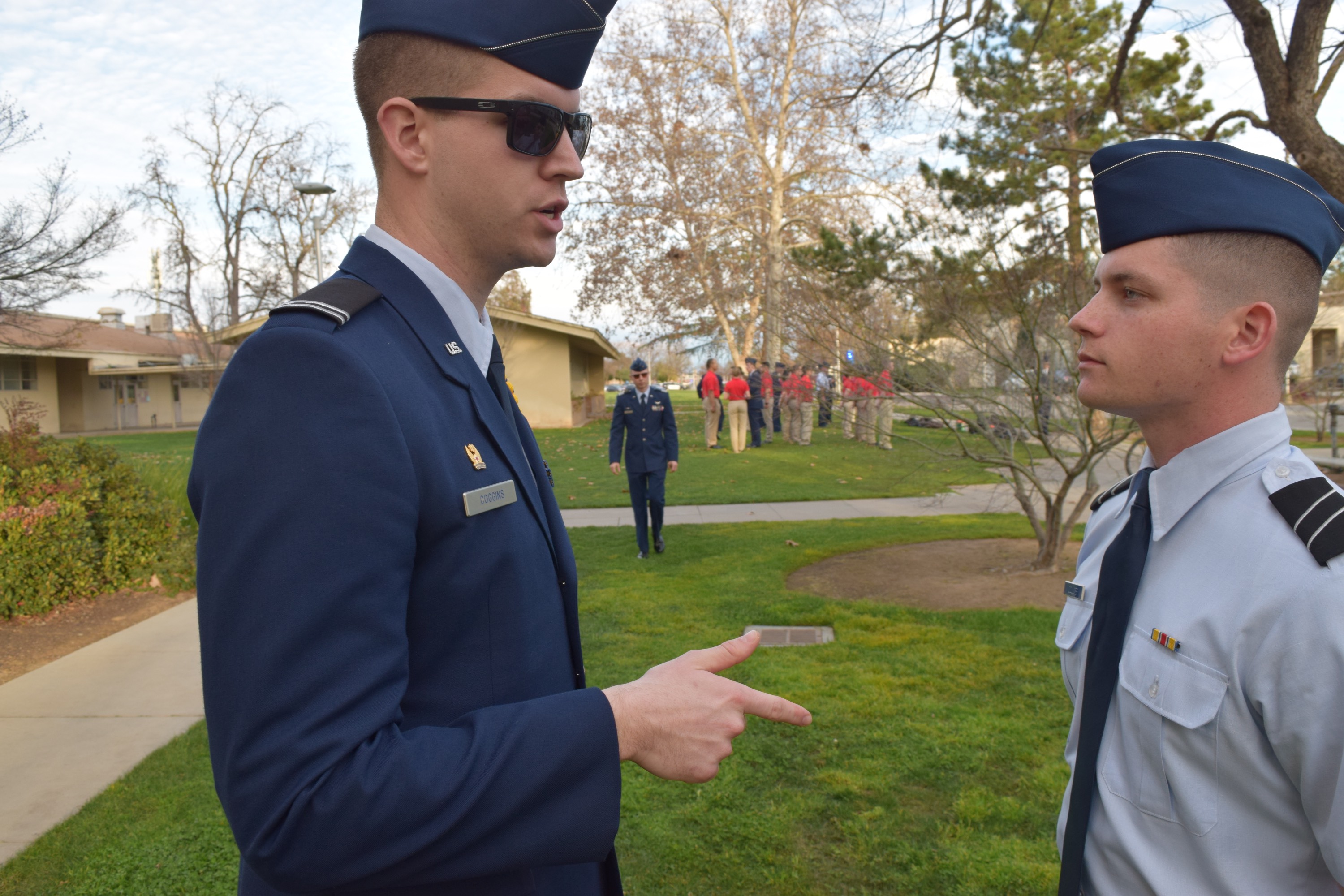 POC covers the second half of the program and is available to cadets who have completed Field Training, (summer training for ROTC cadets), and have at least two years remaining towards completing their degree. POC cadets will learn leadership/management skills, national defense policy, and prepare for active duty.
FIELD TRAINING
Field Training is military training conducted at an Air Force base during the summer between your sophomore and junior years and is the transition between the GMC and POC training. Training includes physical conditioning, marksmanship and survival training, leadership studies and more. Selection for Field Training and the POC is highly competitive and is based on GPA, Physical Fitness test scores, Commander's ranking and an SAT equivalent test.

WHAT ARE THE CAREER OPPORTUNITIES
The Air Force offers over 160 officer career specialties. Here's a sample:
Aircraft - pilot, navigator, maintenance
Space & Missiles - satellite operations, missile launch operations, maintenance
Intelligence - Office of Special Investigations, Foreign Area Officer
Engineering - research, development and technical management in various engineering fields
Science - mathematics, nuclear physics, metallurgy, meteorology
Computer Science - programming, systems analysis, development
Health Services - physician, dentist, nurse
Management - logistics readiness, security forces, personnel, air traffic control, supply, finance, communications, electronics, and munitions

WHAT IS LEADERSHIP LABORATORY?
As an Air Force ROTC cadet, each semester you will attend a one credit hour class which meets once per week, putting into practice the leadership skills and management theory acquired in your ROTC academic class.

AFROTC Resources
AFROTC.com
Holm Center
Air Force.com
Air Force Resources
AF.mil
foia.af.mil
Contact Us
P: 559.278.2593
Email: Det 035

Color Guard Request:
CG Request Form