Central California Children's Institute
Positive School Discipline for Improved Social and Emotional Health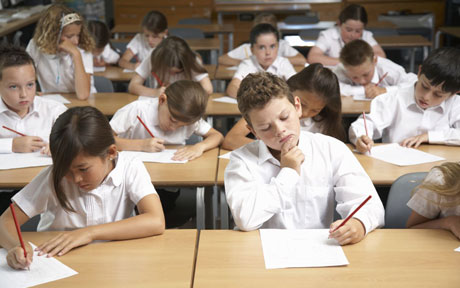 The California Endowment awarded a two-year grant in the amount of $504,182 to the Children's Institute to promote positive disciplinary practices in Central Valley schools. In partnership with UC Merced's Central Valley Learning and Leadership Network, technical assistance and oversight was provided to school districts that are engaged in policy and program enhancements to promote positive school discipline. These districts implemented activities over a twelve-month period designed to transform practices and policies away from punitive disciplinary practices such as suspension and expulsion to more positive, supportive strategies for school climate transformation. As the Endowment recognizes that staying in school is a key milestone on the path to a healthy, successful life for students, they seek to foster teacher and administrator awareness and implementation of positive discipline strategies, such as restorative justice programs, positive behavior supports, and trauma-informed practices.
According to the American Psychological Association (http://www.apa.org/ed/resources/racial-disparities.pdf), "Pervasive ethnic and racial disparities in education follow a pattern in which African American, American Indian, Latinos, and Southeast Asian groups underperform academically, relative to Whites and other Asian Americans. These educational disparities (1) mirror ethnic and racial disparities in socioeconomic status as well as health outcomes and healthcare, (2) are evident early in childhood and persist through the K-12 education, and (3) are reflected in test scores assessing academic achievement, such as reading and mathematics, percentages of repeating one or more grades, drop-out and graduation rates, proportions of students involved in gifted and talented programs, enrollment in higher education, as well as in behavioral markers of adjustment, including rates of being disciplined, suspended, and expelled from schools."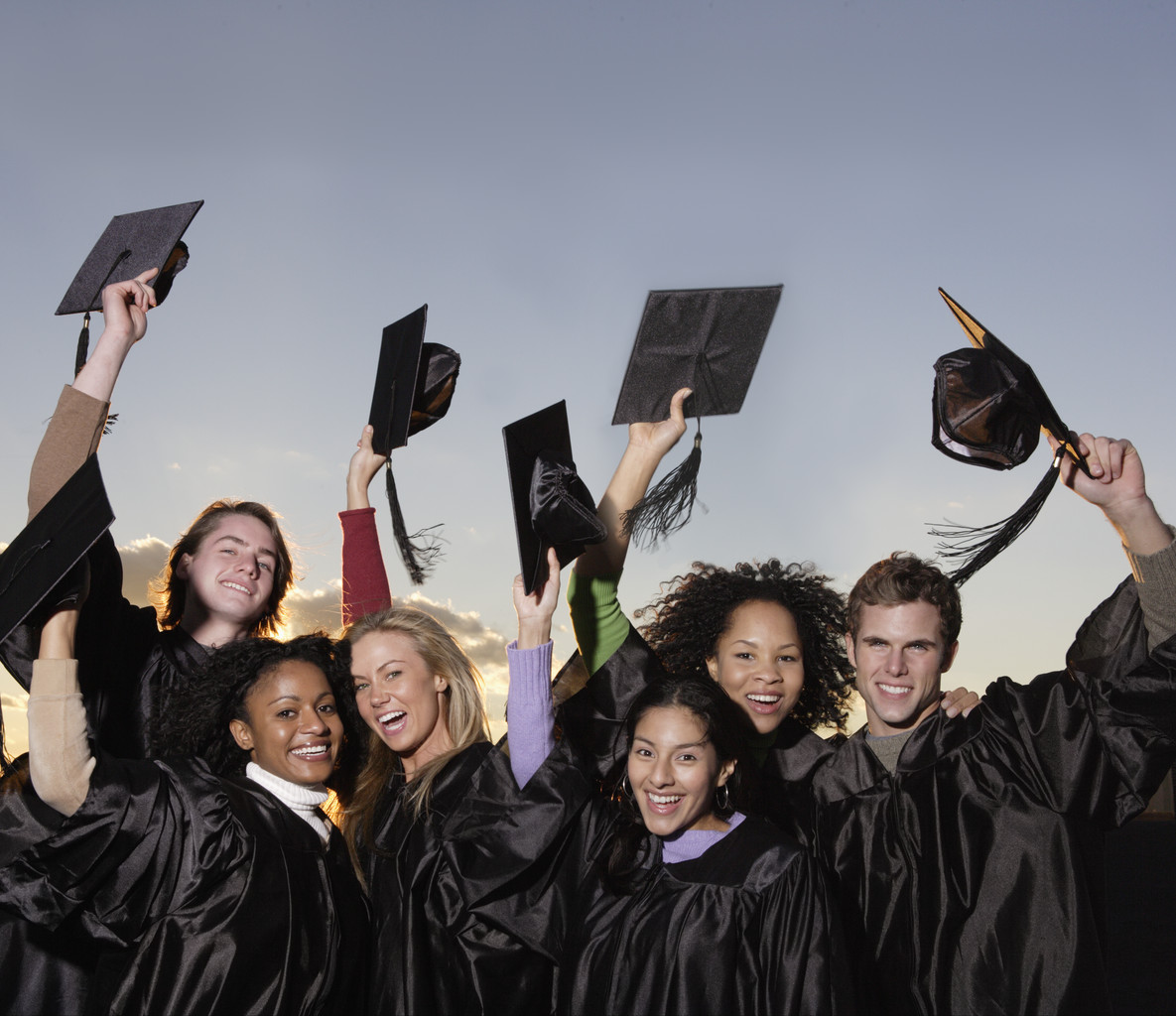 In light of these disparities, the overall goal of the grant was to increase graduation rates and improve academic performance in the Valley by reducing the number of suspensions and expulsions, particularly among youth of color, who experience disproportionately higher amounts of punitive discipline practices and who consequently drop out of school at higher rates. Our hope is, that as a result of the capacity building efforts supported through the project, racial/ethnic and gender disproportionality in school suspensions and expulsions will decrease in participating Valley school districts.
Participating school districts included:
Bakersfield City School District
Corcoran Joint Unified School District
Kermit Koontz Educational Complex (Fresno County Office of Education)
Mendota Unified School District
Modesto City Schools
Reef-Sunset Unified School District
Sierra Unified School District
Stockton Unified School District
Tulare Joint Union High School District
The Positive School Discipline for Improved Social and Emotional Health grant allowed the Children's Institute to support these Valley school districts by conducting on-going needs assessments to determine district needs for comprehensive, sustained reform and implementation. Consequently, this assessment will inform the creation of a pool of regionally-based technical assistance providers who will assist districts in taking the most effective steps toward sustainable, all-inclusive, positive change in their school discipline policies and practices. Heather Berg (M.A.) was hired as Project Coordinator to assist with needs assessment, identification of qualified technical assistance providers, and district collaboration and support.
For more information about the project contact Heather Berg at 559-228-2164 or heberg@csufresno.edu.
Positive Discipline Resources
Diversity/Implicit Bias
National Compadres Network
The National Compadres Network is a national effort with a focus on the positive involvement of Latino males in the lives of their families and communities. As a result of the overwhelming need locally and nationally, the National Latino Fatherhood & Family Institute (NLFFI) was created to assist national and community organizations with developing and implementing programs that resonate with Latino families and communities. The NCN-NLFFI partnership facilitates trainings and provision of technical assistance that highlight services and interventions that better serve Latino youth, men, and families. NLFFI provides training, technical assistance, research, leadership development, resource and material development and serves as a leader in the field for those wanting to assist fathers of all ages develop strong, active roles in the lives of their family and community.
The mission of the Civil Rights Project/Proyecto Derechos Civiles is to create a new generation of research in social science and law, on the critical issues of civil rights and equal opportunity for racial and ethnic groups in the United States. It has commissioned more than 400 studies, published 14 books and issued numerous reports from authors at universities and research centers across the country. The Project's website provides information on important research, publications, legal developments, news and events, as well as tools and resources helpful to educators, civil rights experts, policy advocates, community leaders and parents in their efforts to advance the civil rights movement or seek remedies.
Visions offers a multicultural organizational development process that incorporates a variety of approaches and techniques that address what people think, what they do, and how they feel about cultural differences and changes. Their process addresses personal (attitudes, beliefs, opinions), interpersonal (behaviors, treatments, and relationships), institutional (policies, practices, and systems), and cultural (values, norms, and expression).
The Equity Project at Indiana University
The Equity Project supports educators and educational institutions in developing and maintaining safe, effective, and equitable learning opportunities for all students.
The Equity Project is a consortium of projects dedicated to providing quality data to educational decision-makers in order to better understand and address issues regarding educational equity and bridge the gap between research and practice. The Project's mission is to provide evidence-based information specific to issues of school discipline, school violence, special education and equality of educational opportunity for all students. In addition, the project provides support and technical assistance to educational agencies seeking to create equitable school systems.
The project's website provides access to research, briefing papers, reports, presentations and journal articles for download.
Region IX Equity Assistance Center at WestEd
The Region IX Equity Assistance Center (EAC) at WestEd provides technical assistance, professional development, and information in civil rights, equity, and school reform. The primary goal is to help ensure that all children have access to equitable education opportunities. Schools, local education agencies, local school boards, state education agencies, other responsible government agencies, parents, and community-based are eligible for services.
The Region IX EAC can provide California districts and schools with help in many areas, such as eliminating disproportionality, improving school climate and discipline, and bullying prevention and intervention, through various methods (i.e., Strategic planning work sessions, professional development sessions, implementation consultations, and school observations).
Free resources available on their website include an extensive online library of websites, webinars, reports, and tools.
Family and Community Engagement/Collaboration
Eileen Kugler is based in Washington DC and is an author, speaker, trainer, and consultant in the area of strengthening diversity in schools, workplaces, and communities. Her services include keynote speaking, consulting, and workshops and seminars. Her website includes links to several of her articles and other publications, as well as access to her blog.
Family Friendly Schools in based in Chico, CA and works with educational systems to engage families in student learning. Through its website, the organization provides free and at-cost resources, including parent activities, workshops, phone conversations, a newsletter, books and materials, and coaching.
PIQE creates partnerships between parents, students and educators to further students' academic success. They offer multiple types of programs, including a Parent Engagement Education Program and Family Financial Literacy Workshops. They also offer consultation services and conduct seminars.
Harvard Family Research Project
The Harvard Family Research Project (HFRP) is dedicated to providing information on effective ways to support family involvement in children's learning and development. Their activities include:
Synthesizing research about family involvement.
Producing research-based publications that include practical ideas for family involvement work.
Disseminating useful, research-based information about family involvement, including teaching tools, training materials, and research reports, in FINE newsletters.
Building the family involvement field by testing innovative evaluation methods and strategies and providing professional development and preservice training resources, such as teaching cases and syllabi.
HFRP provides research-based teacher preparation and professional development resources and training tools for teachers, administrators, professional development specialists, community-based practitioners, faculty, and policymakers. Efforts are made to build national capacity for partnerships between families, schools, and communities by focusing on teacher preparation and professional development to foster the family engagement skills of teachers and community-based practitioners. Resources can also be used in workshops for families or with practitioners and families together.
Harvard Family Research Project works to advance family engagement policies and programs that are systemic, equitable, and respectful across the settings where children learn. They create frameworks for action based on research and documentation; collaborate with partner organizations to transform policy conversations; and connect different sectors to ensure that children learn, thrive, and succeed.
HFRP family engagement projects translate research into usable tools and information for a broad audience, ensuring that they have the strategies they need to do their work effectively and build capacity within the family engagement field.
The website features numerous publications and resources that are accessible free of charge. Information is also provided in the areas of out-of-school time , early childhood education, evaluation and other research areas.
Mental Health Intervention/Collaboration for Tier 2 & 3 Students
UCLA National Center for Mental Health in Schools
The Center for Mental Health in Schools was created to pursue theory, research, practice and training related to addressing mental health and psychosocial concerns through school-based interventions. The center works with school districts, local and state agencies, special initiatives, and organizations and colleagues. Their website features a Quickfind Online Clearing House with technical assistance resources, information on federal programs and policy leadership, national networking opportunities for advancing student supports, tool boxes and toolkits, a monthly newsletter, and a quarterly e-journal.
Restorative Justice
Oakland Unified School District
The Restorative Justice program at OUSD pilots a three-tiered model of prevention/ intervention/ supported reentry in response to conflict/harm. The RJ program works to lower the district's rate of suspension and expulsion and to foster positive school climates with the goal of eliminating racially disproportionate discipline practices and the resulting push-out of students into the prison pipeline. The OUSD website includes information on what RJ is in several languages, RJ resources, news articles on RJ, and videos of students in community building and re-entry circles.
RJOY works to interrupt the cycles of youth violence and incarceration influenced by punitive school discipline and juvenile justice policies by promoting institutional shifts toward restorative approaches that actively engage families, communities, and systems to repair harm and prevent re-offending. RJOY provides education, training, and technical assistance and collaboratively launches demonstration programs with school, community, juvenile justice, and research partners.
Restorative Justice Training Institute offers planning, training, coaching, curriculum development, research and evaluation for schools and organizations working with youth. RJTI provides training and technical assistance in restorative practices to schools, districts and other service providers who work with youth and adults.
Center for Peacemaking & Conflict Studies at Fresno Pacific University (FPU)
FPU offers Discipline That Restores (DTR), a step-by-step classroom discipline process designed to increase cooperation, mutual respect, and responsibility among students and teachers. Using the restorative justice skills and strategies, the DTR program trains educators and administrators in the DTR process, helping them to create a more positive learning environment while actively reducing suspensions and expulsions, including those due to "willful defiance".
Online restorative justice training for school, educators, counselors and administrators can be purchased; a free webinar for educators and administrators is also available.
The Center also provides resources on its website- articles, charts, models, and forms.
Restorative Practices
San Francisco Unified School District
In recognition of the need for an accelerated "culture shift" in the way SFUSD approaches solutions to disruptive student behavior and growing rates of suspensions, the Board of Education adopted and passed Resolution No. 96-23A1– In Support of a Comprehensive School Climate, Restorative Practices and Alternatives to Suspension/Expulsion. The SFUSD website now provides users with multiple resources related to Restorative Practices, including the resolution, the district's 5 year plan, a Whole School Implementation Guide, curriculum and supporting documents, outreach materials, and countless other resources for educators.
Trauma Informed Schools
The UCSF Healthy Environments and Response to Trauma in Schools (HEARTS) project is a comprehensive, multilevel school-based prevention and intervention program for children who have experienced trauma. The goal of UCSF HEARTS is to create school environments that are more trauma-sensitive and supportive of the needs of traumatized children. The program works collaboratively with San Francisco Unified School District to promote school success by decreasing trauma-related difficulties and increasing healthy functioning in students who have experienced complex trauma.
Multiple Areas
Educating The New Humanity provides professional development, workshops, consultations, information and resources dedicated to promoting resilience in educational settings.
Efficacy Institute
The Efficacy strategy helps adults improve students' performance through a focus on the areas of Mission, Mindset, and Method.The Institute's website features presentation downloads, an efficacy community, a library, articles, and news in the area of student efficacy. In addition, The Efficacy Institute has its own YouTube channel.
Paid services provided by the Efficacy Institute include:
Presentations to schools, districts, and community organizations, and at professional development conferences
Needs assessment
Leadership training, consulting, coaching, and execution support
Parent/family programs
Student programs
Engaging Schools is a nonprofit organization that collaborates with educators in middle and high schools to create a school wide community of learning that integrates academic, social, and emotional development. They offer professional development and resources related to engaged classrooms, advisory, and school discipline and student support. Engaging Schools offers additional programs on bullying, peer mediation, conflict resolution, and diversity, as well as peacemaking programs for early childhood, elementary, and after school providers. Their website provides free access to a blog and research papers.
FixSchoolDiscipline.org is a comprehensive resource for school superintendents and principals, teachers, parents, students, community leaders and organizations. The website features the latest data and news about the impact of suspensions and expulsion on students and school climate, as well as tools to assist with implementation and advocacy. Subscribing to the email list allows you to receive updates about free webinars, important developments and strategies to fix school discipline from leaders in California. Also available are a blog, toolkits for educators and community members, LCFF tools, and a webinar archive.
National School Climate Center
NSCC helps schools integrate social and emotional learning with academic instruction by working with the entire academic community—teacher, staff, school-based mental health professionals, students and parents—to improve a climate for learning. The organization helps translate research into practice by establishing meaningful and relevant guidelines, programs and services that support whole school improvement with a focus on school climate. The Center offers professional development programs and services to support K-12 schools, after school settings, educators, parent advocate groups and states.
NSCC's website offers the following resources without charge, including multimedia options:
The Center's School Climate Resource Center has for-fee resources related to improving school climate, including assessments, learning modules, a road map, and best practices. It also includes access to a community forum without cost.
Positive Discipline Association
The Positive Discipline Association promotes and encourages the development of life skills and respectful relationships in families, schools, businesses and community systems. The organization educates teachers about the importance of belonging and significance, respect for all people, encouragement, strategies for reducing misbehavior, and the development of problem solving and communication skills for students and staff. One key component is regularly scheduled Class Meetings which provide a problem solving forum and reduce the number of interruptions to teaching time. Positive Discipline materials provide teachers with specific lessons to use with children from preschool to high school age to teach healthy self-discipline.
Positive Discipline Association provides training for trainers who educate parents, teachers, administrators and other helping professionals. Training materials and follow-up services are provided.
Restorative Trauma-Informed Practices is a program model pioneered by Catholic Charities of the East Bay that combines information on the impacts of, and treatment for, trauma with the traditions of conflict resolution and community-building offered by restorative processes. The program offers healing, support, accountability and community to schools, organizations, neighborhoods, and communities. The program's website offers no-cost resources in trauma informed practices for youth; restorative practices resources for schools, administrators, and teachers; and toolkits for adolescents.
SEDL is a nonprofit education research, development, and dissemination organization based in Texas. SEDL partners with educators, administrators, parents, and policymakers to conduct and disseminate research and development projects to improve educational systems. Their areas of expertise include school transformation, improving teaching and learning, research and evaluation, and special populations. Their current work includes several centers, including the SEDL National Center for Family and Community Connections with Schools, which provides toolkits, research briefs, research syntheses, webinars, and forums on family and community collaboration at no cost.
Community Matters focuses on building the courage of students and adults to change the social norms that create an environment that allows for bullying. Collaborative relationships with organizations are built through listening, asking questions, and assessing current efforts. Tools, resources and trainings are provided that are intended to result in measurable and sustainable improvements in overall school climate.
The Whole School Climate Framework offered by Community Matters consists of modules to address each school's specific culture, needs and goals. They include youth-centered bystander education programs, assemblies and summits for students, assessments, professional development trainings, parent workshops, a community symposium, as well as keynotes and presentations that address strengthening school climate, violence prevention and youth development.
The National Center on Safe Supportive Learning Environments (NCSSLE)
NCSSLE offers customized technical assistance and training to district and school administrators, teachers, school support staff, communities and families, and students—to improve conditions for learning. The Center primarily assists with the measurement or assessment of conditions for learning and the implementation of evidence-based programmatic interventions. The Center also can help address disruptive behaviors such as bullying, harassment and violence, and substance use.
For special instruction, the Center delivers training that is culturally and linguistically competent through teams of specialists and experts in the field by (1) hosting webinars, conferences, and learning events and (2) developing useful products and tools. Among the Center-developed products are several training modules.
Materials from all events and the Center's products are archived on their website:
The NCSSLE website provides valuable information/research on many topics, such as:
Alliance for the Study of School Climate (ASSC) at California State University Los Angeles
The Alliance for the Study of School Climate (ASSC) offers instruments designed to act as reliable user-friendly windows into school life, shedding light on every aspect of the school environment. Schools are supported in their process of assessment and improvement and, alternatively, school climate assessment instruments are offered to schools who want to undertake the assessment process by themselves. The alliance offers personalized consulting and staff development related to every phase of the school climate improvement process and continues.