Central California Center for Excellence in Nursing
Contact Us
---
Center Director
Dr. Marie Gilbert
mgilbert@csufresno.edu
559.228.2155
Phone: 559.228.2130
Fax: 559.228.2168
Location:
1625 E. Shaw Avenue, Suite 146
Fresno, CA 93710
Note: Our center is located off of Cedar and Shaw, near the McDonalds
Hours of Operation:
8:00 a.m.- 5:00 p.m.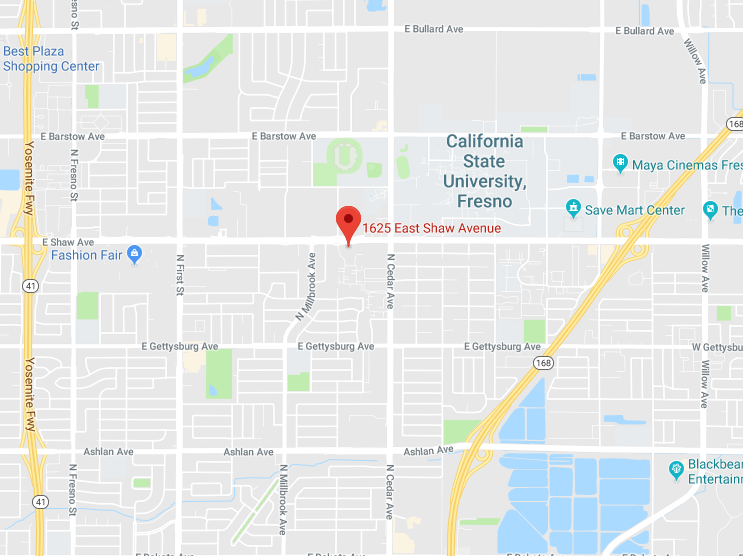 ---
Meet Our Team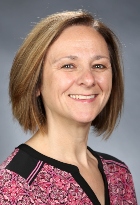 Dr. Marie Gilbert has worked in healthcare for 30 years and has extensive experience in both the service and academic environments.
She demonstrates a commitment to life-long learning being awarded a Bachelor of Science Degree in Nursing with First Class Honors in Nursing Studies from The Royal College of Nursing Institute, London, UK, a Master of Arts: Education from Fresno Pacific University, Fresno and a Doctor of Nursing Practice, California State University, Northern California Consortium, CA. Marie is also nationally certified as a Healthcare Simulation Educator.
Her involvement in many different and distinct nursing organizations has broadened her reach and expanded her networking abilities not only in the valley but across the state.
Marie is a strong advocate for evidence-based practice and nursing research. She is co-lead for the California Simulation Alliance Research committee, co-chair for the International Nursing Association Clinical Simulation and learning (INACSL) Research Grant Selection Committee and has also served as a member of the ACNL Research Committee. As current Vice-Chair of the Society for Simulation in Healthcare Nursing section, Marie collaborates with colleagues around the country to identify best practices and increase the use of simulation in academia and the clinical environment. Marie has written and lectured extensively and continues to conduct research. Her research interests include inter-professional education, assessment and evaluation and healthcare simulation.
Contact Information:
Dr. Marie Gilbert, DNP, RN, CHSE
mgilbert@csufresno.edu
559.228.2155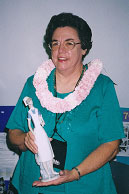 Pam is the current volunteer Nurse Alumni Liaison and Historian for the Central California Center for Nursing Excellence in Leadership and Education's Nursing Legacy Project.
Pam is a graduate of FSC nursing class of 1966. She is also a graduate from the University of Hawaii's School of Nursing and School of Public Health. She is a clinical nurse specialist in Maternal-Child nursing and has Masters in Public health in MCH. She has worked as a hospital staff nurse for UMC, Senior PHN for Fresno Co. Health Department; Supervising PHN for Monterey County health Department; Charge nurse for a rural Farm Worker's clinic in Madera; and a school nurse in Hawaii. She was also a Major in the USAF Nurse Corps as a flight nurse instructor, and charge nurse of clinics. Her accolades include:
Membership in the American Public Health Association, Sigma Theta Tau Hawaii and Fresno Chapters, and Fresno State Alumni Association and Nurse Alumni Chapter.
USAF Meritorious Service Medal and Commendation medals in 1977 and 1980.
Whose Who in America 1982, Whose Who in Nursing 2007.
Appointed to the Governor's Committee to help develop Standards of Follow-up for High Risk Infants.
Received the Outstanding Nurse of the Year for Monterey County by the Child Abuse Prevention Council in 1996.
Outstanding Employee of the Year for Monterey County in 2001 and Outstanding Supervisor and team of the year in 2002.
She was selected as the Dept. of Health and Human Services outstanding nursing alumni, for the year's 'Top Dog' award for 2008
Pam is helping the CCCEN to locate their 5,000 nurse alumni and 150 faculty to document their nursing legacy in photos and stories, both written and oral histories, which are being documented on the CCCEN web site. She is also working on documenting the first century of nurses in the Central San Joaquin Valley.
To contribute to the Nursing Legacy Project, please contact Pam below.
Contact Information:
Pam Loewen, RN, BSN, SPHN, MSN, MPH,
Maj. USAF Nurse Corps
Volunteer Nurse Alumni Liaison and Historian
Central California Center for Excellence in Nursing
ploewen@csufresno.edu
Phone: 559. 393.6593


Thalia is a graduate of Fresno State receiving a Bachelor's Degree in Liberal Studies in 1996. She started working at the Nursing Center in 2007. Thalia works in the area of grants management and administration, collaborating closely with the Department of Nursing to benefit nursing programs and students.
Her responsibilities include statistical analysis, methodology development and formal report writing. She develops and reviews the Center's state and federal grant budgets. Thalia also participates in the preparation of research and programmatic grant proposals and assists in completing required grant reports. She works with project directors and team members on various tasks related to Center activities, programs and personnel with the goal of advancing nursing education in the Central Valley.
Contact Information:
Thalia Ramirez
thramirez@csufresno.edu
559.228.2186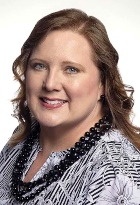 Donna DeRoo is the Assistant Director for the Central California Center for Health and Human Services (CCCHHS). Donna brings more than 10 years of experience in non-profit management. She remains active in several non-profit organizations and currently serves on the Board of Directors for the Junior League of Fresno, which actively pursues making a difference for children in need with an emphasis in health and education within Central California.
Ms. DeRoo received her Bachelor of Arts degree in English from California State University, Fresno and her Master of Public Administration degree from California State University, Dominguez Hills and is a member of the Pi Alpha Alpha Honors Society. Pi Alpha Alpha is the national honor society formed to recognize and promote excellence in the study and practice of public affairs and administration. Donna has also earned the designation as a Certified Grants Specialist, Certified Grants Administrator, and Certified Grants Evaluator by the National Grant Writers Association. Donna is also a proud graduate of Leadership Fresno - Class 18.
Contact Information
Donna DeRoo, MPA
Assistant Director
Central California Center for Health and Human Services
dderoo@csufresno.edu
559.228.2150