Department of Kinesiology
Sports Medicine Club (SMC)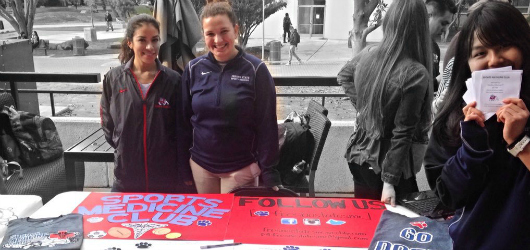 In July 1997, the Fresno State Sports Medicine Club was formed. It's mission is as follows:
To provide students with opportunities for association and interaction with the Sports Medicine faculty and Athletic Administration of Fresno State; to instill the desire for self-improvement and scholastic excellence.
---
Follow the club on social media!
Fresno State Sports Medicine Club
@FresnoStateSMC
---
Adviser
Brittany Clason, MA, ATC
Lecturer
Department of Kinesiology
Phone: (559) 278-6063
Fax: (559) 278-7010
Email: bclason@mail.fresnostate.edu
---