Department of Kinesiology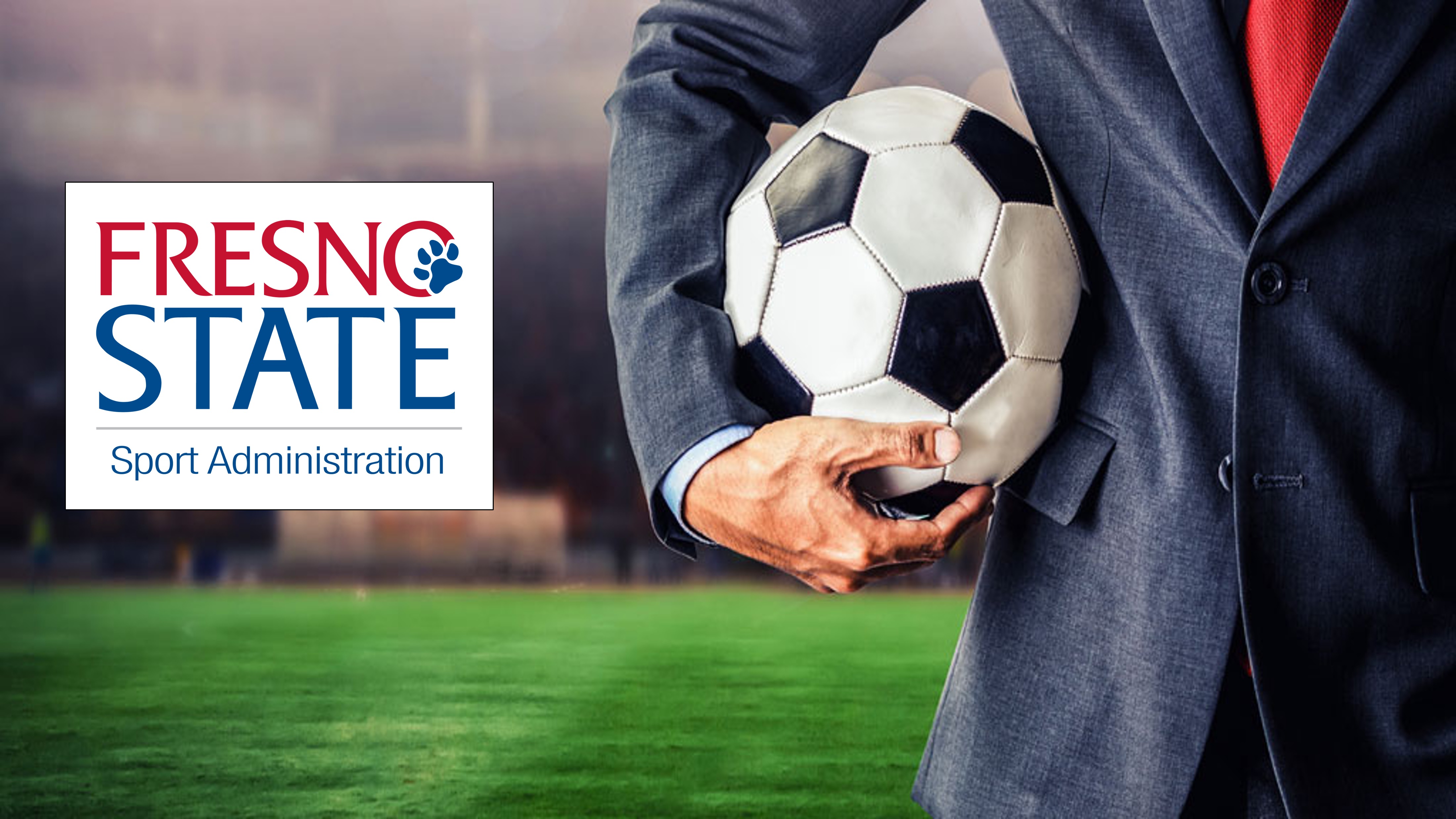 We Prepare Students for a Career in Sport
The Sport Administration Major specializes in preparing students for entry-level positions in the sport industry. From sport classes to career mentoring, you'll have everything you need to break into the sport industry.
Sport Classes
You'll take a variety of sport-related classes to enhance your understanding of the sport industry. For a bachelor of science degree in sport administration, students must complete 120 units of coursework.
K1
K32 + any KAC
K33
K116
K118
K45
K146
K147 (now K180T)
RA135
RA 150
RA 152
RA 154
K150i
Career Mentoring
Sport Administration majors have access to an academic advisor and career mentor who is there to answer all of your questions and guide you step-by-step through our program so you can graduate on time and be ready for a career in sport.
Sport Internship
You won't just learn about sport -- you'll gain hands-on sport industry experience. Our students complete a 12-unit sport internship and are encouraged to gain as much volunteer sport experience as possible. Who said learning couldn't be fun?
In fact, our students have interned at numerous youth, high school, college, and professional sport organizations. Here are just a few examples:
Media Relations

Public Relations

NCAA Compliance

Development and Fundraising

Game and Event Management
Stadium Operations

Football & Basketball Operations

Marketing and Promotions

Social Media

Sport Sponsorship
Student-Athlete Services
Ticket Sales & Operations
Video Productions
Communications
Many more!

Sport Career Options
With a degree in Sport Administration, you'll have access to a variety of careers:
Professional Sport Careers
College Sport Careers
High School Sport Careers
Youth Sport Careers
Olympic Sport Careers
Athletic Director

NCAA Compliance

Sport Fundraising

Sport Social Media,

Events & Operations


Sport Ticket Sales

and more!
Frequently Asked Questions
Incoming freshman and transfer students can simply select Sport Administration major as their major.
Current Fresno State students must first: (1) receive a B or higher in KINES 45 - Introduction to Sport Administration, and (2) fill out a Change of Major form. Note: KINES 45 is only offered in the Fall semester.
Sport is one of the largest industries in the world so there are numerous career options to choose from. In fact, in our Introduction to Sport Administration class (KINES 45), we'll go through over 100+ sport career options.
Many students aren't sure what career is right for them. That's why we help you find a career you'll love in our Introduction to Sport Administration class (KINES 45).
Be Prepared for Your Career
The Sport Administration Major is designed to help you grow personally and professionally. We'll help you:
Find a career you'll love
Build a powerful resume
Gain valuable work experience
Develop a network of sport contacts
Discover the best places to get a sports job
If you're ready to begin your sport journey then enroll in KINES 45 -- Introduction to Sport Administration (offered every Fall semester).
Questions?
If you have questions about the Fresno State undergraduate Sport Administration program, please email Dr. John McMillen at: johnmcmillen@csufresno.edu