Department of Kinesiology
About Our Department
The Department of Kinesiology has a long and successful history at Fresno State, dating back to 1913 when the first "Health and Hygiene" course was taught. The department, once called Physical Education and Human Performance, transitioned in 1997 to the name it is known as today – the Department of Kinesiology.
From its beginning, the department has made advances in many areas and contributed widely to other programs on campus. The department prides itself on having a cohesive, creative and dynamic group of faculty with a wealth of practical and professional knowledge who engage in important research and collaboration with students, at the undergraduate and graduate level, as well as with community partners.
From a nationally recognized Exercise Science program to top sport and coaching programs that bring in students from all over the world, the Department of Kinesiology is undeniably producing leaders and impacting the profession, one student at a time.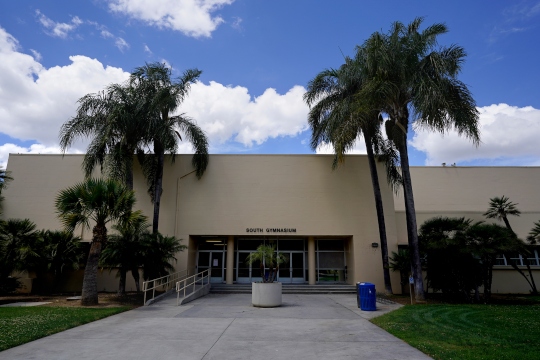 Programs and Research Labs
---

The Kinesiology Profession
The term "Kinesiology" means "the study of movement", and the Department of Kinesiology takes a very broad and comprehensive approach to the study of movement, and the positive influences of movement and physical activity on human life.
Movement and physical activity have a very powerful effect on health, wellness, and disease prevention, and the field of Kinesiology is the leader in science and expertise in exercise, and applications to health promotion, disease prevention, and healthy aging. The Health Care industry is the largest single industry in the United States, and the contributions of Kinesiology to this industry are growing every day.
Sports and athletics have become very important in modern society, both as a form of entertainment and as a form of self-development and self-actualization. Sports and athletics have become the fifth-largest industry in the United States, and the field of Kinesiology has been the leader in the development and application of science and technology which has transformed training and coaching techniques. The contributions of the field of Kinesiology have led to spectacular improvements in equipment, facilities, opportunities, and performance.
Prevention and rehabilitation of injuries which occur during sports, athletics, and physical activities have improved dramatically as a result of contributions from Kinesiology. Athletes return from injury more quickly, careers last longer, and protective equipment is more effective. Recreational athletes and people who exercise for fun and fitness have access to equipment, facilities, and medical services that are similar to that available to top athletes.