Department of Kinesiology

Master of Science in Athletic Training Program
The San Joaquin Valley provides students a unique and diverse patient population combined with a rich cultural history, making it the ideal location for students to gain real-world clinical experiences at sites within NCAA Division I, Division II, secondary schools and medical clinics. A degree in this field can be completed within two years with 60 units that provide a rich balance between theoretical and practical application.
Students of Fresno State's MSAT Program benefit from lower cost of living in the San Joaquin Valley, as well as the low tuition and fee structure of the CSU - making it one of the more affordable educational athletic training programs in the state. Graduates of the program will join a close-knit network of alumni working successfully within settings such as professional and collegiate sports, industrial/corporate settings, secondary schools, military, physical therapy clinics, and medical offices.
The mission of the Fresno State MSAT Program is to provide a student-centered learning environment where students flourish academically and clinically. We will produce culturally competent, evidence-based Athletic Trainers who are prepared to enter a variety of clinical settings. Our alumni will be leaders in the profession who advocate for Athletic Training in their communities throughout their careers. Values of the program include: communication, courtesy and respect, diversity, integrity and accountability, and professionalism. View our goals and continuous improvement process.
---
About our program
Athletic Trainers (ATs) are healthcare professionals who collaborate with physicians to provide preventative services, emergency care, clinical diagnosis, therapeutic intervention and rehabilitation of injuries and medical conditions. Students who want to become certified athletic trainers must earn a degree from an accredited athletic training curriculum. Accredited programs include formal instruction in areas such as injury/illness prevention, first aid and emergency care, assessment of injury/illness, human anatomy and physiology, therapeutic modalities, and nutrition. Classroom learning is enhanced through clinical education experiences. (learn more at nata.org/athletic-training)
A Master's degree from a CAATE-accredited program is required to become a Certified Athletic Trainer.
Stay Connected
Explore Scholarships Alumni News
---
Contact Us
Scott Sailor, EdD, ATC
Program Director, Professor, Special Assistant to the Dean
ssailor@csufresno.edu
559.278.2543
McLane 178
Brittany Clason, EdD, ATC
Clinical Education Coordinator and Lecturer
bclason@csufresno.edu
559.278.6063
North Gym 121D
---
Accreditation
The Professional Athletic Training Program (MSAT) at California State University, Fresno (Fresno State) is fully accredited by the Commission on Accreditation of Athletic Training Education (CAATE).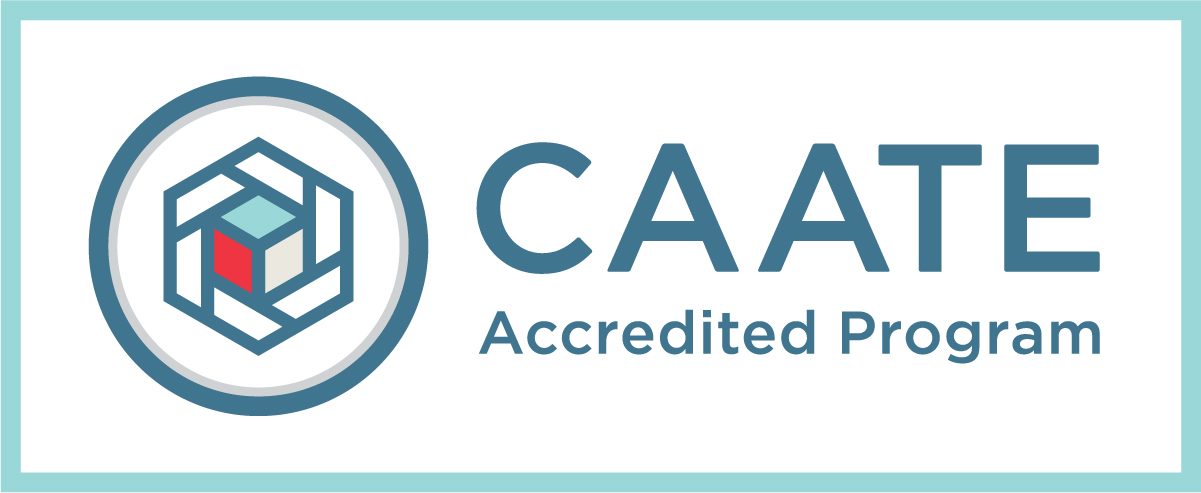 The Masters of Science in Athletic Training was first offered beginning Fall 2020. The Program submitted its self study and hosted a CAATE site visit in Spring 2022. The Commission on Accreditation of Athletic Training Education (CAATE) has voted to grant 3 years of Initial Accreditation to the Professional Athletic Training Program at California State University, Fresno. The next required comprehensive accreditation review for this program will be conducted during the 2024-2025 academic year, with a self-study due date of July 1, 2024, and an on-site visitation scheduled in consultation with the institution. Any questions can be submitted to msat@mail.fresnostate.edu.
Follow us on Facebook for up-to-date announcements and exciting news about our program.