College of Health and Human Services
Denise Seabert, Ph.D.
Dean, College of Health and Human Services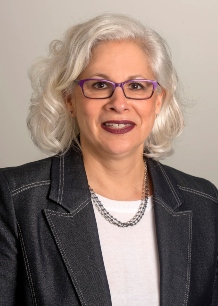 Denise M. Seabert has been preparing health teachers and providing in-service training for teachers and other school personnel for more than 20 years. In July 2020, Seabert became dean of the College of Health and Human Services at Fresno State. In this role, she oversees the academic success of more than 4,300 students within the college's seven academic units.
Prior to her role at Fresno State, Seabert served as dean of the Ushu Kundu, MD College of Health at the University of West Florida. In addition, she spent 15 years at Ball State University in a variety of roles, including associate dean for external affairs and community engagement, chair of the Department of Physiology and Health Science and director of the University's Center for International Programs.
Seabert currently she serves on the Eta Sigma Gamma National Health Education Honorary executive board and national committee on the Future of School Health. She earned her B.A. in school health education from Western Washington University, M.S. in school and college health from Indiana University, and Ph.D. in health behavior with a minor in curriculum and instruction from the University of Florida.