Central California Training Academy
Specialized Training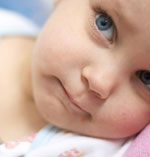 Ongoing skills training are designed to support and enhance the professional growth of experienced workers. Through educational support and opportunities, practitioners are provided with an additional incentive to work in public child welfare services. Continuing education credits are available for LCSW's at no cost to county agencies or staff.
Needs assessments are conducted semiannually with each county in the region to ensure that the Academy training offerings are reflective of the common needs and priorities of counties. Trainers with special expertise in these areas provide the training.
In addition, the Academy, in collaboration with the various counties or with CDSS, sponsors special one-day events as opportunities are presented.
Workers are required to complete 20 hours of on-going training per year.