Department of Kinesiology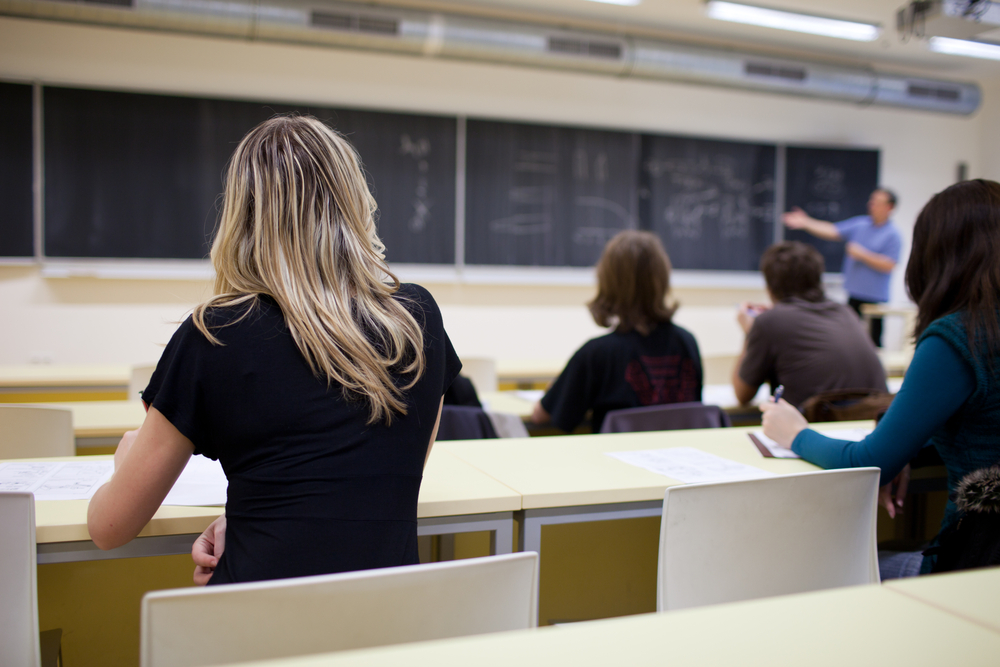 Sport Administration Classes
Graduate students in our program take a variety of classes specifically designed to help them be successful in the sport industry. View the Sport Administration Curriculum or read about each course below:
Sport Leadership: In sport, you can be just another a worker, a manager, or a sport leader. Sport Leadership is designed to teach students the difference between these types of positions and how to develop the essential skills to lead, manage, & supervise others in the sport industry.
Sport Law: Sport Law prepares sport managers and leaders for the primary legal issues that they will face during their sport careers. Student then learn how to develop a risk management plan to minimize those risks. Sample topics include: sport contracts, negligence, intellectual property (copyright and trademark law), etc.
Sport Career Development: Sport Career Development is the most anticipated course in the entire program. Here students learn how to break into the sport industry. First, all students undergo a career analysis to determine their current market value. Next, students learn how to build a their very own personal brand to differentiate themselves from others in the sport industry; develop essential networking skills and meet a minimum of 50 new sport network contacts in their chosen sport profession. Finally, students create a guerrilla marketing resume to stand out from the competition and develop a strategic sport career plan, i.e., a blueprint, on how to achieve their career goals.
Sport Revenue Streams: The ability to generate revenue is one of the most sought after skills by sport employers. In Sport Revenue Streams, students learn about the various revenue streams of sport organizations, such as media (TV, radio, & internet), ticket sales, sponsorships, and fundraising. By knowing how revenue drives decisions made by sport organizations, students not only will have a better understanding of how and why sport teams operate as they do, but they will be better prepared to become a future sport administrator.
Title IX Compliance: Examination of the issues and principles related to Title IX compliance as they apply to interscholastic and intercollegiate athletics
Professional Ethics: In Professional Ethics, students tackle some of the most talked about topics in sport and the most pressing issues they will face as managers and leaders. Students learn how to make effective decisions and are then presented with real-life sport industry issues and hypothetical situations to hone their decision-making skills.
Sport Internship: There is no substitute for experience in sport. Our students are allowed to take 2 internships and are encouraged to volunteer for as many other sport experiences as possible in order to build a resume packed full of sport industry experience. Students may choose any approved sport internship site (professional or amateur). Students are supervised by both Fresno State faculty and the onsite sport organization supervisor.
Statistical Inference in Kinesiology: Statistical Interence in Kinesiology is an essential course for all graduate programs and plays a key role in many sport careers. For example, sabermetrics, made famous in the movie "Money Ball," is quickly becoming the norm in scouting and analyzing players. In this course, students learn how to use and analyze statistics in their careers.
Research Methods: Knowing where to find reliable sport information and how to research, test, and report it is critical in the sport workplace. In Research Methods, students learn how to evaluate outside research as well as how to create their own research projects.
Electives: In addition to these courses, students select 1-2 additional elective courses to gain more knowledge in their chosen career area. For example, with the assistance of the Sport Administration Program Coordinator, students may choose a second sport internship, and/or classes in business, marketing, finance, etc. No matter what your career goal in sport is, you can choose courses that are beneficial to you.