Department of Kinesiology
Clinical Education
Clinical Progression
Once accepted into the professional Athletic Training Program (ATP), students will complete the following clinical progression.
First Year, Semester One
1.5 - weeks of Fresno State Football Camp

8 - weeks with Fresno State Football

8 - weeks with High School Football
First Year, Semester Two
16 - weeks at an Assessment intensive site

2 - weeks at a non-sport, non-orthopedic site
Second Year, Semester One
16 - weeks at a Rehabilitation intensive site
Second Year, Semester Two
16 - weeks at a Rehabilitation intensive site
To best ensure meeting the specific objectives for a given rotation and achieving satisfactory evaluation of the student's clinical proficiencies, the student should plan to have regularly scheduled hours averaging 20-35 hours/wk. Weeks where students exceed 35 hours/wk can be added with subsequent weeks where students may have worked less than 35 hours/wk; averaging the total hours to 35 hours/wk. If you are going to exceed 35 hours/wk on a given week, it is your responsibility to notify your preceptor so he/she can alter your schedule for the rest of the week. This will result in approximately 300-525 hours per semester. Students are also required to have at least one (1) day off in a seven (7) day period.
Students are encouraged to sign-up for additional events with Athletic Training Program preceptors outside of the student's assigned clinical rotation. The student must receive permission from the assigned preceptor before signing up for additional events.
It is the responsibility of the student to keep track of all hours and additional events on the hour log provided. The purpose of this hour log is two-fold: 1) to verify your regular participation in each rotation and 2) to ensure you are not scheduled an excess number of hours in a given week (>35 hours).
Clinical Education Facilities
Academic Facilities
Our program is housed within the Department of Kinesiology and College of Health and Human Services. The primary mission of the College is to provide professionally orientated education at the baccalaureate level and to provide graduate programs in specialized disciplines related to Health and Human Services. As such, students in our program benefit from a curriculum rich with laboratories and hands-on seminars.
Meyers Family Sports Medicine Center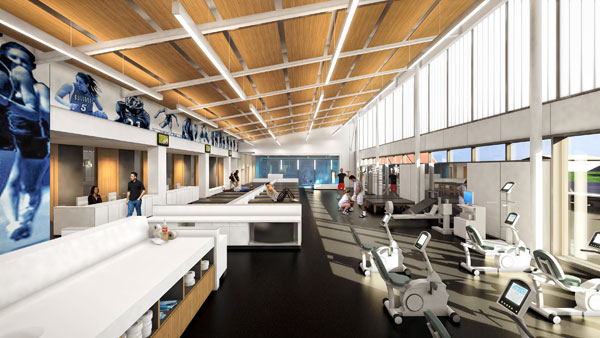 The Sports Medicine Center is a first-class facility featuring more than 10,000 square feet of state-of-the-art amenities and equipment for Bulldog student-athletes. This facility allows for on-site physician examination and diagnosis, world class rehabilitation equipment, and ample office and meeting space to support the Fresno State sports medicine staff.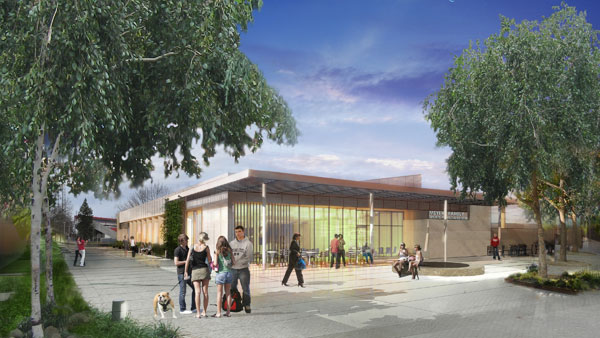 Additional Clinical Facilities
Additional placement facilities include Fresno Pacific University, Sierra Pacific Orthopedic and Spine Center (SPOC), UrgencyMED, and high schools within Clovis Unified School District, Fresno Unified School District, and Central Unified School District.
Resource Links