College of Health and Human Services
Message from the Dean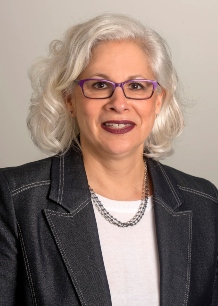 Here in the College of Health and Human Services (CHHS), we take immense pride in the work of our talented students, our nationally accredited academic programs and our ability to serve our wonderful Fresno community. In a health landscape that is constantly evolving, leaders in health and human services are needed perhaps now more than ever - and our students are here to answer that call.
Nearly 80% of current students in the CHHS are from the San Joaquin Valley region, and after graduating, many go on to work in the region, either back in their hometowns or somewhere close by. These are alumni who continue to stay engaged with our college and the University, and have gone on to make significant impacts across the state and world in their chosen fields.
Our students are future nurses, physical therapists, social workers, sign language interpreters, athletic coaches, public health officials, community activists, recreation therapists, exercise scientists, educators, and so much more.
Providing cutting-edge learning opportunities for students is our main priority and our talented faculty is at the forefront of that mission. Through their coursework and research, our faculty incorporate high-impact practices and innovative instruction needed to promote each of our nationally accredited academic programs.
In addition to our majors, our wide array of innovative on-campus labs and off-campus research centers are the ideal spaces for collaborative hands-on training and clinical learning, which is beneficial for our many students who go on to pursue internships in their field. We believe collaboration is an important aspect in our college because by working together, we learn from each other.
To our students, I encourage you to follow us on social media to stay connected and engaged with us! We look forward to hearing from you and following your Fresno State journey.
Best regards,
Dr. Denise Seabert, Dean
College of Health and Human Services
(view bio)