Central Valley Health Policy Institute
Evaluation
Site under construction.
Please stay tuned for more! We will be updating our page to showcase the fantastic work by the Central Valley Health Policy Institute teams.
---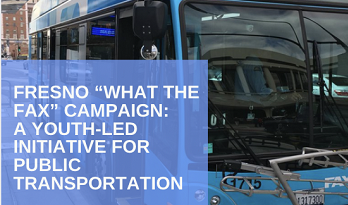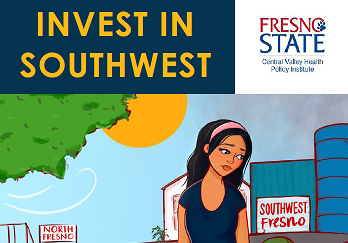 What the FAX
September 2021
The Fresno Area Express, also known as the FAX, is Fresno's regional public transportation system and the largest mass transportation provider in the San Joaquin Valley. Fresno Building Healthy Communities (BHC) has been working to empower residents to use their voice and promote change to systems that should effectively serve community needs since 2010. BHC and partner organizations started the "What the FAX" campaign as a result of community frustration that led to youth-driven and adult ally supported data collection and organizing efforts, and their collective push for improved public transportation infrastructure throughout the city of Fresno.

Invest in SouthWest
September 4, 2021
In order to build long-lasting change, resident and advocate-driven work has needed to address and correct Fresno's legacy of discriminatory neighborhood, housing, land use, and planning policies, including ongoing battles to reverse the impacts of redlining and ongoing community-level disinvestment. The results of this legacy have resulted in southwest Fresno being one of the most pollution-burdened locations in the state. Through vibrant community engagement, community organizing, advocacy, litigation, and large-scale voter education, the Fresno BHC Coalition emerged as a key player that helped the community to design southwest Fresno's future.