Central Valley Health Policy Institute
Social Policy & Analysis
The goal of the COVID-19 Equity Project is to offer COVID-19 resources and support to all communities across Fresno County.
The concept of Unequal Neighborhoods is a framework that sees Fresno beyond one data point. Rather, Fresno is a sum of consequences of policies and exceptions to policies that shaped the city to have some neighborhoods sharing outcomes with some of the best places to live in California and others that are among the most dangerous, unhealthy, and polluted.
---
COVID-19 Equity Project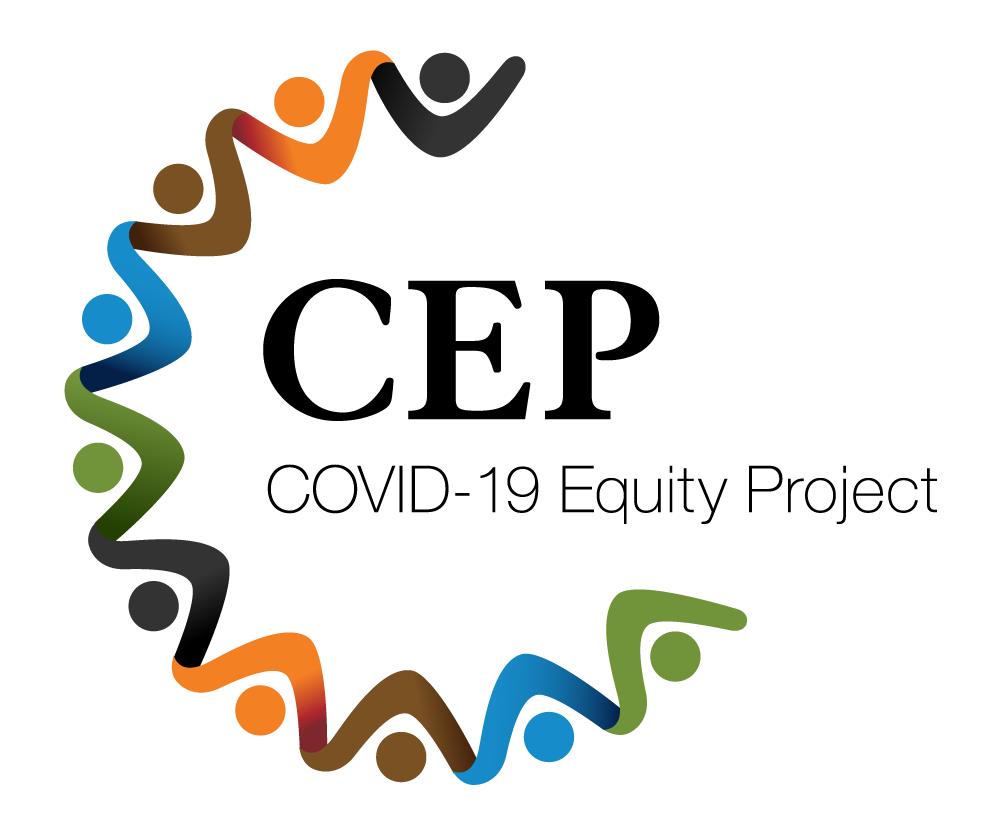 The COVID-19 Equity Project is a collaborative effort between the Immigrant Refugee Coalition, the African American Coalition, and the Disabilities Equity Project in Fresno County. The goal of this collaboration is to offer COVID-19 resources and support to all communities across Fresno County.
CVHPI staff are dedicated to providing the most up-to-date information about COVID-19 science, vaccinations, and testing sites all across Fresno County.
---
Central Valley Housing Data Repository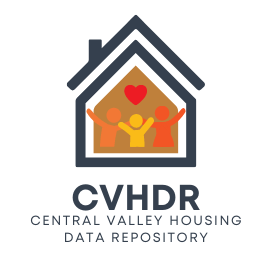 Housing is related to many other social issues facing our Central Valley region. In 2017, Fresno State hosted a conference where community members working on housing prioritized the need for a place to find local data and a way to help them interpret it to help tell their stories and make change. If we can understand the pressure levers and solutions to housing issues, this will help us understand many other issues. For example: preterm birth focus groups revealed that people were most concerned with housing on many levels: from neighbors smoking around pregnant women, being afraid of complaining about health hazards to landlords, stress of rising costs, to neighborhood walkability.
The goal of the Central Valley Housing Data Repository is to build a centralized way to engage community that helps facilitate research and learning.
We do this through three strategies:
Partner with Community Organizations engaged in Fair Housing Action
Provide Active Learning Experiences for Students through Partnerships
Draw on Repository for High-Impact Teaching Practices
This is a 5-year funded project with the support of Chan Zuckerberg Initiative with funding from The California Endowment.
To access the Central Valley Housing Data Repository, please click here.
---
Unequal Neighborhoods: Fresno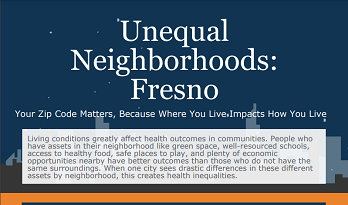 August 2018
While Fresno is ranked among the poorest in many regards, many have perceived this be the overall plagues of the city: low air quality, little green space, poor health, low education and poverty. Decades of policies and neglect have created these conditions, but not for all. While some neighborhoods experienced neglect, other neighborhoods had opportunities created for them through forward-thinking vision and policies.
Click here to view the project.