2022 Silent Garden Lecture
Saturday, February 26, 2022 • 9 a.m. - 4:30 p.m.
---
The virtual presentation "Current Trends on Interpreting" featured two keynote presentations:
Sharon Grigsby Hill
Director of ASLI program, University of Houston
Presentation: "Finding What is Lost"
The Challenge of Creating Human Connection in the Interpretive Experience The challenging work of interpreters means they are often hyper-focused on the message to ensure content is accurately conveyed. But should accuracy be the sole determinant of success? Join me as we explore the risks and rewards when interpreters work to bring the human connection into an interpreted interaction.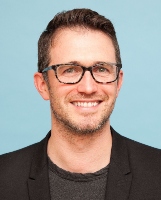 Dr. Christopher Tester
Assistant professor of interpretation and translation, Gallaudet University
Presentation: "Deaf Interpreters of Today"
While Deaf interpreters (DI) have always been a part of the community, emerging as language brokers, the DI's professionalisation has rapidly evolved and expanded. Christopher Tester will introduce a panel of Deaf interpreters representing a wide range of possibilities and invites you to join to explore a modernised framing of Deaf interpreters. Christopher will present compelling examples of Deaf interpreters on an international scale, representing the global shift in recognizing the value of deaf interpreters. DIs are embedded in different aspects of communication, modalities, and language combination.
There were two panels featuring professionals in the field, including:
Deaf Professsionals Panel:
Lori Breslow, Director of DHH services, Texas Human and Health Services
Joseph C. Hill, Associate Professor, RIT
Omar Ruiz, Professor, Clovis Community College
CDI Panel:
Carla Shird, Founder, Cultivating Advocacy
Dr. Rosemary R. Wanis, Deaf Studies Lecturer, Fresno State
Steven Stubbs, Clinical Assistant Professor Idaho State University
Sharon Grigsby Hill is the Director of the ASLI program at the University of Houston. She holds BEI Master, Medical and Level IV certifications and has been working professionally since 1996. Her research focuses on the impact of African American Vernacular English (AAVE).
Christopher Tester, PhD, CDI, SC:L, is Deaf and is an assistant professor at Gallaudet University?s department of interpretation and translation. He continues to work as an interpreter and educator in private practice.
About the Silent Garden
Supported by the Silent Garden Education Fund through a grant from the Laurence W. Levine Foundation and many other friends of the Silent Garden, the Silent Garden Lectures bring education and awareness to the Central Valley and beyond. The lecture series began in 2013 as a way to foster opportunity, understanding and awareness for the Deaf and hard of hearing community. Through an endowment from The Silent Garden Education Fund, continued support for workshops and other outreach opportunities for alumni, friends, practitioners, educators and family members are made available. Learn about our past lectures.
Learn about our past lectures