Past Lectures
The 11th annual Silent Garden Lecture on Feb. 25, 2023, focused on hearing technology and tinnitus. Presenters included: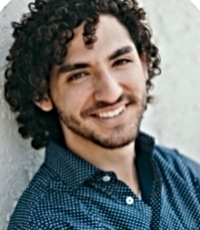 Ethan Emmett Castro, Hard of Hearing music producer, songwriter, engineer and inventor, presented on "Embodied Sound for Music Appreciation".
Description: Sonic experiences have become disembodied--embracing purely acoustic pathways--limiting who can engage with content. I propose a method of embodied sound reproduction that engages both hearing and tactile sensations by enhancing the microvibrations that naturally exist when reproducing higher-frequency sounds via vibrotactile and vibroacoustic methods.
---
Panelists:
Martha Rodriguez
Rober Simpson
Justin Toca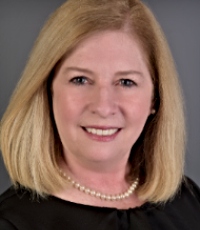 Dr. Sheri Mello, owner of an audiology private practice in Raleigh, North Carolina, presented on "What Is That Noise In My Head?".
Description: What is that noise in my head and where did it come from? Who do I go to for help Is there any cure? These are the questions we will explore the answers to in an informal discussion as well as a formal presentation on the topic of TINNITUS.
---
Panelists:
Ken Arcia
Ellen Bowman
Anthony Davis
Ruthie McLeod
Roger Simpson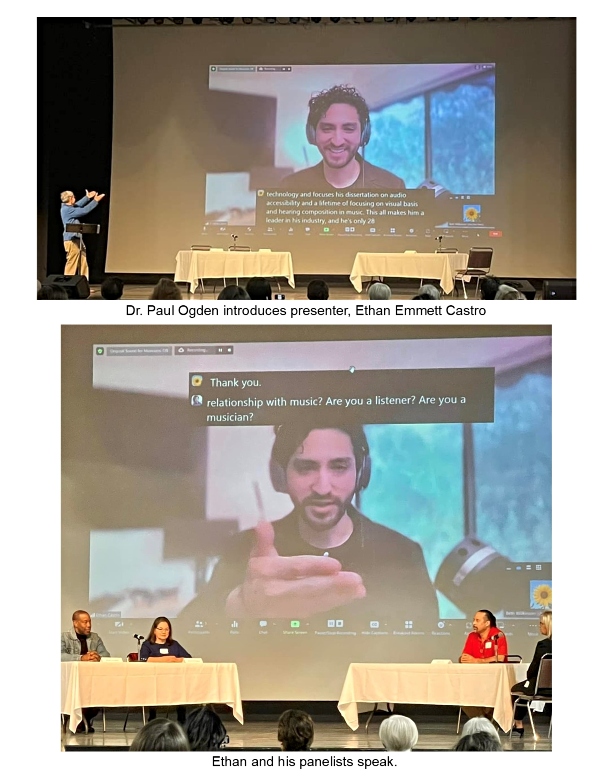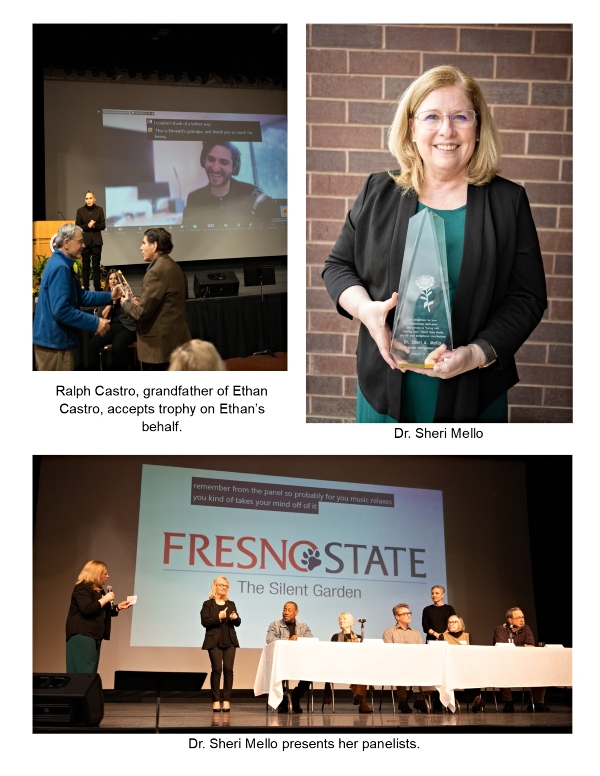 The 10th annual Silent Garden Lecture on Feb. 26, 2022, focused on interpreting was exciting and inspirational for all professionals, interns, and students. Many expressed how pleased they were with so much relevant information presented – refreshing perspectives for the role of interpreters, both Deaf and hearing.
Almost "Dr." Sharon Hill's panel and presentation on the topic of "Finding What Is lost – The Challenge of Creating Human Connection in the Interpretive Experience" was outstanding. Everyone appreciated the new and enhanced "point of view of an interpreter." Dr. Christopher Tester's "Deaf Interpreters of Today" was absolutely cutting-edge material for the entire field of interpretation and translation.
Everyone valued highly the comments, thoughts, and insights of the six panelists: Lori Breslow, Dr. Joseph Hill, Omar Ruiz, Carla Shird, Steven Stubbs, and Rosemary Wanis. All in all, a terrific event! We also thanked Russ Kane and the Laurence W. Levine Foundation, the Silent Garden Education Fund, and College of Health and Human Services at Fresno State for sponsoring the 10th annual Silent Garden Lecture.
Download and View Presentations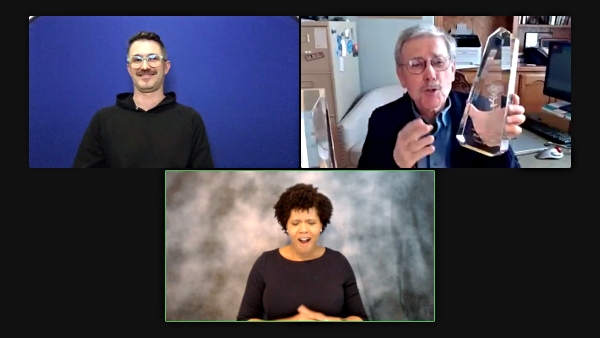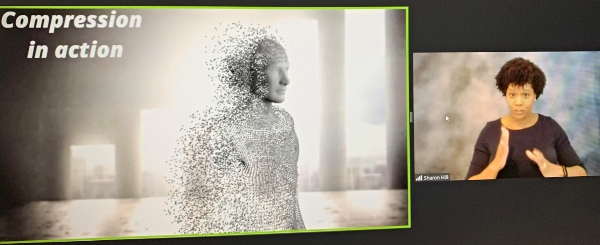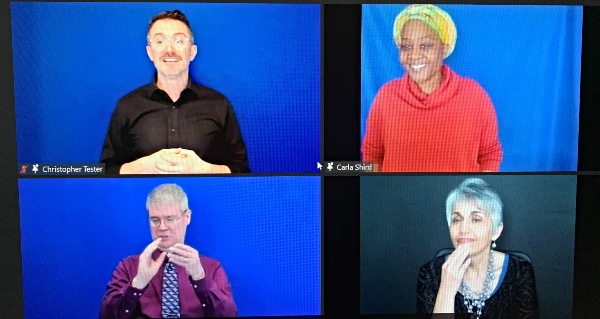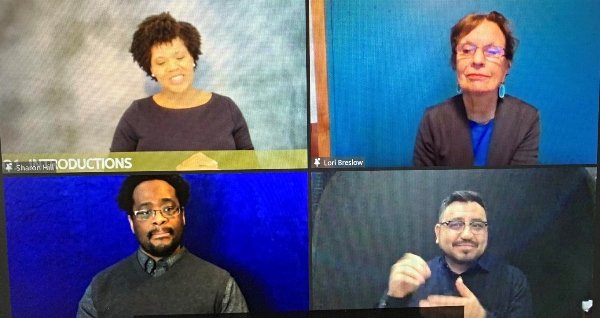 This lecture featured guest speaker, Jennifer White, who spoke on the topic of "School to Work Transition Planning with Deaf and Hard of Hearing Students."
Because Deaf and Hard of Hearing students are often deprived of full language access throughout childhood, they can experience gaps in world information and require specialized help to find jobs. The lecture provideed current and much-needed guidance for teachers, educators and professionals working with high-risk students seeking to enter the workforce.
Gael Hannan was our guest lecturer and discussed the impact of hearing loss on relationships, raising children, work issues, and the things we love to do. There was also a panel of individuals who shared how they deal with their hearing losses. Additionally, we held a support group in the afternoon for attendees to share their experiences with others.
This lecture in was hosted in October of 2018 to help the 250 interpreters in California who were seeking to earn a 4.0 on the EIPA (exam for educational interpreters). We invited the person who wrote the EIPA to come share insight and advice with the students. This was also an opportunity for students to learn about Summer School for Interpreters in the School System at the California School for the Deaf in Riverside.
Two Silent Garden Lectures were held this year.
First was a two-day summit, a collaborative partnership between The Silent Garden program and the California Department of Education, brought 200 administrators and educational interpreters from throughout the state to campus. Participants discussed roles and responsibilities of educators and interpreters of the deaf and hard of hearing, learned new state standards and curriculum goals and received information about required assessments and certifications in the field. (Read more)
The second event involved president of Gallaudet University Roberta Cordano as the keynote speaker. was hosted alongside Fresno State's Celebration of Diversity event recognizing the 200th anniversary of Deaf Education in the United States (hosted in the morning). This afternoon lecture was attended by many Fresno State students, local teachers, and families. Irma Sanchez was the invited back: Working with Latino Families with Deaf and Hard of Hearing Children. Her earlier lecture done in Spanish was primarily for Latino Families with Deaf and Hard of Hearing Children.
Latinos are among the largest minority within the Deaf and hard of hearing community. Even with these high numbers, services and resources that serve this population are limited. Irma Sanchez, founder of nonprofit "Deaf Latinos", gave an empowering talk about her experience raising 3 deaf children in a Latino household. We also heard from Latino parents and the obstacles they've faced with their DHH children. Irma connected Latino families with helpful resources to help them raise their DHH child(ren) successfully. (
Read more)
This Silent Garden Lecture focused on couples communication and issues related to hearing loss with Drs. Samuel and Janet Trychin entitled ""You never listen to me" and other Hearing Loss-Related Stories: Real World Communication Solutions." This fun and interactive workshop provided tactics and strategies found useful for preventing or reducing hearing loss-related communication breakdowns. Participants learned helpful tools for building and sustaining those relationships that give life zest and meaning! (
Read more
).
Dr. Carol J. Patrie focused on communication and sign language interpreting and well attended by professionals, students and community members.
2013
The inaugural lecture kicked off with Dr. T. Alan Hurwitz, President of Gallaudet University on leadership and breaking the glass ceiling. This same weekend, Fresno State honored Dr. Hurwitz with an honorary doctorate making him an official Fresno State alumnus.