Central Valley Health Policy Institute
Data Snapshots
Fair Housing Data Conference,Telling the Whole Fair Housing Story: Using Data to Overcome Obstacles of Opportunities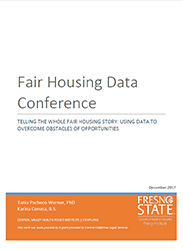 December 2017 -- This paper highlights the issues and data discussed at the December 4th 2017 Fair Housing Conference hosted by the Central Valley Health Policy Institute.
Click here to read the full report
Obstacles to Food Access in The Place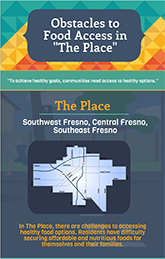 August 2017 -- In The Place, there are challenges to accessing healthy food options. Residents have difficulty securing affordable and nutritious foods for themselves and their families.
Click here to view full infographic
Health Disparities in The Place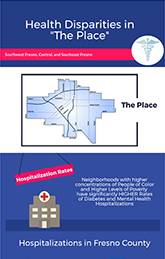 August 2017 -- Our health is influenced by a combination of access to healthy options, genetics, and personal choices.