Department of Physical Therapy
Contact Us
To contact our department staff, view information below. To contact our faculty, view our faculty directory.
Due to COVID-19 all guests in the office must wear a mask.
Contact Us:
Phone: 559.278.2625
Fax: 559.278.3635

Department Email:
ptsa@csufresno.edu
Admissions Email:
abehlen@csufresno.edu
Semester Hours:

Monday - Thursday
8 a.m. - 5 p.m.

Fridays
7:30 a.m. - 4:30 p.m.

(Office is closed 12 - 1 p.m.)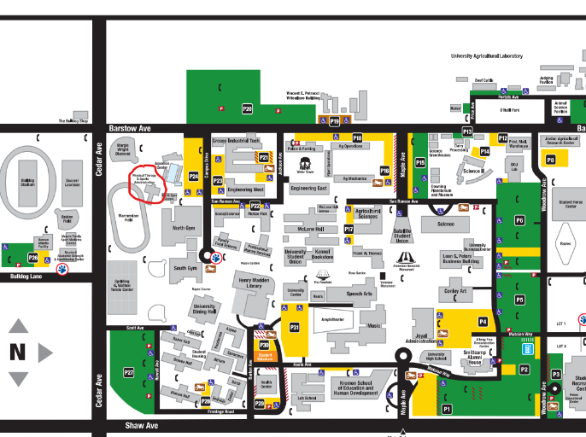 Where we are located
Building/Room:
Physical Therapy and Intercollegiate Athletics (PTIA)
Room 122
Mailing Address:
Department of Physical Therapy
California State University, Fresno
5315 Campus Drive, M/S PT29
Fresno, CA 93740
Department Staff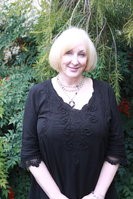 Karen Nephew
Administrative Support Coordinator
knephew@csufresno.edu
559.278.6829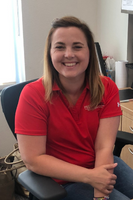 Ashley Smith
Administrative Support Assistant
ashleyesmith@csufresno.edu
559.278.2625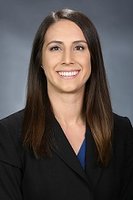 Ashley Behlen, MPA
DPT Admissions Coordinator
abehlen@csufresno.edu
559.278.2633
Karen serves as the Administrative Services Coordinator for the Department of Physical Therapy at California State University, Fresno (Fresno State). Prior to coming to Fresno State, Karen started working at a very young age in the family-owned business and for other small businesses around the Oakhurst area. After high school she moved to Fresno where she immediately secured a job with the County of Fresno. She started as a stenographer for the County Hospital (Valley Medical Center) and ended a 40+ year career as office manager for the University of California Cooperative Extension (UCCE) Department. Following her retirement, she was hired to work for the University of California Business Operations Center. With her experience and knowledge of the UC system, she was able to step in and help cover for staffing shortages and assist in cleaning up a very large backlog of work. In addition, she worked with the Center Director to help organize, update, simplify and ultimately increase efficiency for that office and the 58 statewide UCCE offices it serves.
Karen has been employed by CSU Fresno as a temporary employee off and on since 2016. She has worked in the Theatre Arts, Communicative Sciences and Deaf Studies, and Social Work Departments. In July 2017 she came to the Physical Therapy Department as a temporary employee and served as the Administrative Services Assistant, helping to staff the front office. In May of 2018, she was offered and accepted her now permanent position, taking on the responsibilities of the Department ASC.
Karen's expertise centers around budgeting, and organization. UCCE offices employ both County and UC employees. The 32 years she was with UCCE, she was responsible for the county operating budget, which involved preparing and balancing a budget around severe funding cuts, and ultimately presenting it to the County Board of Supervisors. She was also responsible for the UC-side multi-million dollar budget funded by state, federal, grant and trust, and donation monies that supported UC employee salaries/benefits, research work, and services provided to county constituents. While with UCCE she was hired by the University of California as the event coordinator for several statewide conferences. She is quick to learn and is all about helping others, efficiency, time management, and simplicity. She enjoys her job and the fact that she is able to work directly with the DPT students to help them in any way she can.
Karen's life centers around her two children, Nicholas and Mallory. Born with Down Syndrome, Karen has been and is very involved in her son's development and as an advocate for Nick and the people and programs that offer services to disabled individuals. She loved growing up in a small mountain community and continues to enjoy time spent with family and friends still in the area. She has a special place in her heart for the coast and spends time in the Monterey and Pismo Beach areas. Just prior to her retiring she enrolled in an adult school watercolor class as something to try for fun. It is now her passion and her work can be seen in the Seven Sisters Gallery in Morro Bay.
More information coming soon!
Ashley Behlen, received her Bachelor's of Arts from the University of California, Berkeley in Public Health and Media Studies and her Master's in Public Administration from California State University, Dominguez Hills. She works as the Admissions Coordinator and is an experienced higher education professional with proven success guiding undergraduates and graduates from diverse academic, socioeconomic, and cultural backgrounds. She is well-versed using Assist.org, College Source, GradesFirst, PeopleSoft, Cal State Apply, and Physical Therapy Centralized Application Service (PTCAS)/WebAdmit/Liaison International electronic application processing software. She enjoys assisting prospective students better understand the DPT application process and utilizing technology to improve the overall admissions experience for students.
Ashley enjoys traveling off the beaten path with her husband and son, enjoying the quiet of the country, occassional yoga, and hanging with her cat.