Department of Public Health

Associations and Clubs
Student Public Health Association
Every student is welcome to this association, which encourages an interest in the study of Public Health. It also provides a framework to expand career opportunities for students involved in the Public Health fields and to organize social interactions for those interested in serving the community.
Examples of activities in which the Public Health Club participates includes:
Health Fairs within the university and the community at large
Graduation Banquet
Collaborative programs with the Student Health Center (e.g. World AIDS Day)
Tour to Health Care Facilities
Fundraising Activities
Calendar of Events!
Kids Day
Spring Break Extravaganza event
Vintage Days
Volunteering at the Poverello House
SPHA will sponsor an HIV/AIDS events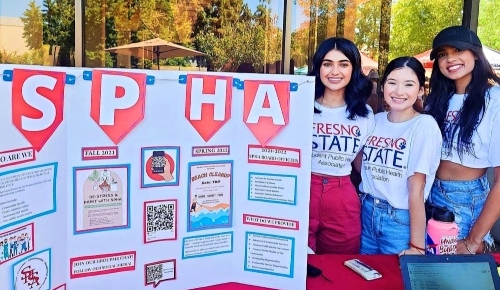 Contact
Dr. Susan Mirlohi, PhD, MS, REHS
Assistant Professor and Club Advisor
susanmirlohi@mail.fresnostate.edu
Follow the club on Facebook!
Fresno State Breastfeeding Coalition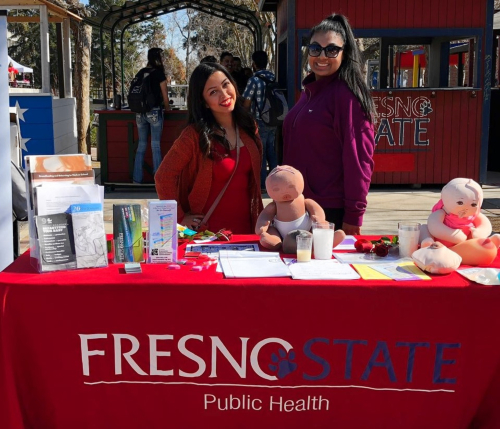 Mission Statement:
The purpose of this organization is to provide students with opportunities for association and interaction with the faculty and administration of California State University Fresno and to assist in educating the Fresno State population on the benefits of breastfeeding, to promote, support and protect the practice of breastfeeding. It is our goal to create a family friendly campus through activities and advocacy.
Why Join?
With all the media attention that breastfeeding has had why not join the conversation with us. We will have different opportunities to work with different organizations in the valley where you could make connections not only for academic resources but also future professional resources. We will also be volunteering in different events throughout the school year. Learn more about the benefits of breastfeeding and how to make the campus friendly to other students who are also mothers. Please log on to Orgsync.com and register today or follow them on Facebook!