Department of Recreation Administration
Recreation Association Majors Club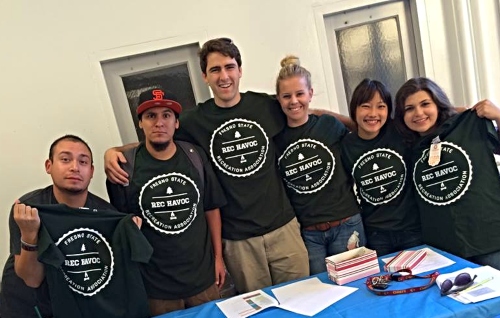 Students in the Department of Recreation Administration are the vast majority of the members of the CSU Fresno Recreation Association. This is a student led club that is officially recognized as a chartered campus organization. The Recreation Association conducts educational, social, and professional development activities regularly for its members. Events and activities have included:
Campus intramural sports teams
Financial assistance to students attending professional conferences
Club nights at basketball and hockey games
River clean up
Dinner and auction fundraiser
CPR classes
Sports And Entertainment Facility Management Club
Advised by Dr. Mahoney, this club raises funds to assist students with venue visitations and assists students in networking. The club is open to all university students.