Department of Social Work Education
Consejo: A Latino Behavioral Health Practice
ABOUT THE GRANT
The Department of Social Work has been awarded a Federal Grant* to increase the number of Bilingual/Bicultural Behavioral Health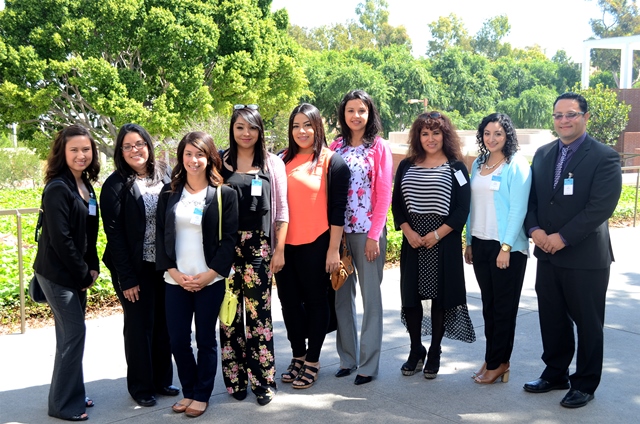 Professionals in the Central Valley. The project is called: Consejo: A Latino Behavioral Health Practice Project for Central California. Consejo will offer a distinctive opportunity for graduate Social Work students (MSW) who want to provide effective cultural and linguistic prevention, intervention and treatment in mental health and substance abuse for Latino children, adolescent and transitional youth. This unique training project will examine cultural and systemic barriers using a multi systems perspective which limit access to mental health and substance abuse services by Latinos. Attention is also given to the development of strategies for improving service delivery.
*Behavioral Health Workforce Education and Training for Professionals and Paraprofessionals: HRSA Grant No. G02HP27927
EXPECTATIONS
Field students selected as a Consejo trainee can expect the following requirements:
All internships and field placements need to focus on working with Spanish speaking at-risk children, adolescents, and transitional-age youth, and involve experiential training that offers participation in established inter-professional and integrated teams.
Activities will place special emphasis on prevention and clinical intervention and treatment for those at risk for engaging in harmful behaviors, including violence, and the involvement of families in the prevention and treatment of behavioral health conditions.
The use of existing evidence-based practices and programs are strongly encouraged.
REQUIREMENTS
For academic year 2015-2016 there are fifteen (15) potential slots open. Below are the minimum requirements
Must be in your second year of placement/internship (Full Time).

For part time students, the second year of internship occurs in your third year of the program. Three year part time students are eligible for this program. Four year part time students are not eligible as they will not graduate immediately following the second year internship.

Must be working (internship) with Spanish speaking children, adolescents and/or transitional youth (16-25) in a behavioral health agency or primary health care setting that offers behavioral health services.

Most PPS placements meet this requirement for those students also interested in the PPS program.

Ability to speak and read in Spanish (you do not have to be fluent).
Intent to work with the population of interest (#2) after you graduate.
Take an elective course in Fall 2015 and Spring 2016 that will be in English/Spanish.

For part time students, you will need to rearrange completion of your electives from the second year to the third year of the program. See your academic advisor for academic planning.

You must

not

currently be receiving financial support from another program (i.e. Title IV-E, MHSA).
Recipients must also follow field policies/procedures surrounding misdemeanor and/or felony convictions.
Sign a letter of commitment.
APPLICATION PROCESS
Andrea Carlin, our department's Field Coordinator, will pre-screen and identify potential applicants during their second year field interview. This pre-screen will need to take place before students are given an opportunity to apply for the Consejo Project.
CONSEJO PROJECT DIRECTOR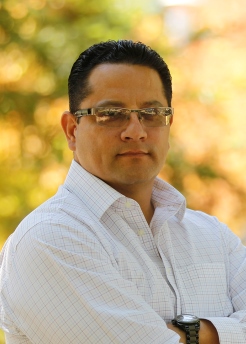 2015 EVENTS