Department of Social Work Education
What We Offer Our Students
The Department of Social Work Education offers two degree programs to educate beginning and advanced social work practitioners. The Bachelor of Arts (B.A.) degree program prepares students for beginning generalist social work practice as well as for graduate study in the human service field, including social work. The Master of Social Work (M.S.W.) prepares the learner for advanced multi-systems of social work practice as well as for doctoral study in social work and related human service arenas.
You can learn more about these programs by clicking the appropriate links.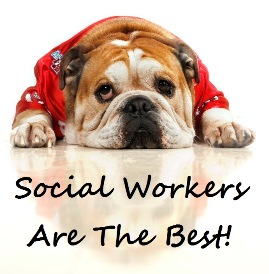 Social Workers Are On The Rise
Please watch the brief video from Fresno State MSW students on why Social Workers are necessary for people and communities.
Related Organizations
SWERT (Social Welfare Evaluation, Research, and Training)
Contact Us
Office location:
PHS 128

Mailing Address:
5310 N. Campus Drive M/S PH 102
Fresno, CA 93740
Semester Hours:
Monday - Friday
8 a.m. - 5 p.m.
(closed 12 - 1 p.m.)
Phone:
559.278.3992