Department of Social Work Education
Gerontology Program
The Mission of the Gerontology Program is to prepare students to address the concerns of an aging population through education, research, and service to the community. The program offers core courses in gerontology and includes classes from Social Work, Kinesiology, Communications, Family and Consumer Sciences, and Women's Studies.
The Gerontology Program offers a Minor in Gerontology and The Gerontological Specialist Certificate. A Special Major in Gerontology is also available.
Minor in Gerontology
The Minor in Gerontology is open to students in any major. It is also designed to serve individuals serving in the field of aging who wish to increase their knowledge. The minor consists of 15 semester units of credit.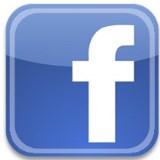 GERONTOLOGY COORDINATOR
Dr. Helen Miltiades
559.278.7253
Office: PHS 107A hmiltiades@csufresno.edu