Department of Social Work Education
Title IV-E Child Welfare Program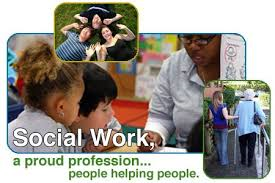 The California Social Work Education Center (CalSWEC) is a partnership between the schools of social work, public human service agencies, and other related professional organizations that facilitates the integration of education and practice to assure effective, culturally competent service delivery and leadership to the people of California.
We offer a Child Welfare Stipend Program for both programs:
Preparing a diverse group of social workers for careers in human services, with special emphasis on child welfare, mental health, and aging fields.
Defining and operationalizing a continuum of social work education and training.
Engaging in evaluation, research, and dissemination of best practices in social work.
The administration of a stipend program for students linked with employment requirements in public child welfare services.
The development, by educators and agency personnel, of a competency-based curriculum directed toward child welfare in publicly supported social services.
Statewide implementation of the curriculum competencies.
The facilitation of collaborative agency-school evaluation of social services programs.
Joint agency-school efforts to encourage the retention of professional in public agencies.
AIR/SERVE
Title IV-E Tribal Partnership
Title IV-E Southeast Asian Partnership
Title IV-E Immigration Partnership
Foster Community Partnership
IV-E Alumni Association (IV-E Nation)

Graduates meet every 3-5 years to reunite, share successes, and strengthen connections around work with children and families.
Title IV-E Child Welfare program has been implemented in social work programs around the country to prepare undergraduate and graduate students for work in public child welfare.
The purpose of the Child Welfare Social Work Curriculum Development Project of the California Social Work Education Center was to establish new educational objectives for social workers who aid culturally diverse families living in poverty, and publicly supported public child welfare services. Curriculum development in Social Work Education is needed because the field of child welfare is changing rapidly. For example, P.L. 96-272 (1980) established a focus on keeping children in their homes and on permanency planning, in an effort to break the cycle of multiple foster homes for dependent children.
Background of the Title IV-E Program Historical Review Curriculum Development Process

Virtual MSW/Title IV-E
Fall 2023 Info S
essions
(click titles to access each video)
For further information contact:
Title IV-E Office
Phone: 559.278.3076
Office: PHS 115