Department of Social Work Education
New & Transfer Students
Bachelor of Arts in Social Work Program Description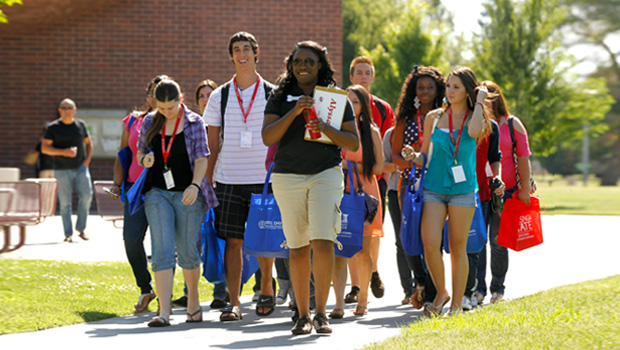 The bachelor's degree program prepares students to enter supervised professional social work practice and/or pursue admission to a range of graduate study programs and professional schools. This includes graduate study in social work leading to a master's in social work. Both the bachelor's and master's degree programs are accredited by the Council on Social Work Education.
The bachelor's degree program in social work is a sequenced program that requires four consecutive semesters to complete. Please note the following:
All prerequisites must be completed prior to entry into the social work program.

Cohort of social work students begin the program in the fall semester of an academic year.

No social work students are permitted to begin the program in the spring semester.
Beginning in Fall 2020, incoming freshmen at Fresno State who are interested in studying social work will begin their studies in the Pre-Health major.
The College of Health and Human Services Pre-Health Program provides support to First Time Freshman students exploring careers in health and human services professions with academic advising and career exploration. The Pre-Health Program allows students interested in Social Work, Nursing, Kinesiology-Exercise Science and Health Science-Community Health to explore these majors and career pathways. The Pre-Health Program, a three-semester program is for first time freshmen and will blend in all lower division general education. Students in the Pre-Health Program will enroll in HHS 18A: Career Pathways in Health and Human Services in their first semester and HHS 18B: Career Exploration in Health and Human Services in their second semester to assist in the exploration process. During the second semester, an academic counselor will work with students to identify a major appropriate to their career path based on their career exploration. During their third semester in the pre-health major, qualified students will apply for admission into the social work major.
For more information on Pre-Health please see the following link.
Beginning in Fall 2020, transfer students will have to answer supplementary questions when they apply to Fresno State through Cal State Apply. These supplementary questions will serve as the student's suplimental application to the social work major. Based on this application process students who will either be admitted directly into the social work BA Program or they will be assigned to their secondary major. If a student is admitted into their secondary major they will need to graduate in that major and are ineligible to apply to the social work major again.
If you are not admitted into the social work major but want to pursue a career in social work, you still have options. You can apply to our MSW program. An undergraduate degree in social work is not a prerequisite to apply for our MSW Program. In fact, eight schools in the CSU system who offer an MSW program do not offer a BA in social work. We admit approximately 120 students per academic year in our BA social work program. All cohorts begin in the fall semester and take courses in a specific sequence. The BA Program in social work at Fresno State has enjoyed robust enrollment for many years and we expect our program to remain popular for many years to come.
Prerequisites for Transfer Students
Current Social Work, B.A. catalog
Contact the College of Health and Human Services Advising and Career Development Center for advising.
Location: McLane Hall 276 I Website I 559.278.5027 I acdc@csufresno.edu