Department of Social Work Education
The History of the Department of Social Work Education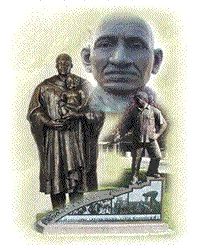 The Social Work Education program at Fresno State has a proud tradition covering more than 50 years of service to the Central Valley. Undergraduate instruction in social work began in 1941 with three courses offered in the Social Science Division under the Sociology Department in response to the needs and requests of social agencies and community groups. The first students with a concentration in social welfare graduated in 1954.
The graduate social work program, at what was then called Fresno State College, was authorized by the California State College Board of Trustees in 1961 and began operating in September 1964. Accredited by the Council on Social Work Education in 1966, it was the only accredited professional social work program serving the San Joaquin Valley until 1996.The Department of Social Work Education is currently a part of the larger College of Health and Human Services.
The Department of Social Work Education continues today as the primary source of professionally educated social workers for the human service agencies in the central region of the state which includes Fresno, Kern, Kings, Madera, Mariposa, Merced, Tulare, and San Luis Obispo County.